---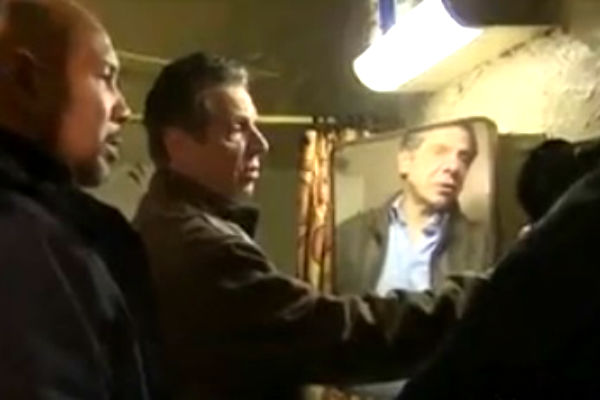 CBS reports that Gov. Andrew Cuomo toured New York City's public housing buildings Saturday and pledged more state money to fix the "disturbing" conditions.
Earlier this week, the governor visited NYCHA buildings in the Bronx. On Saturday, he was in East Harlem.
Cuomo toured a Taft House apartment with numerous water leaks and busted appliances.
He asked one tenant how long his stove had been broken.
"Like two months," he replied.
More: 'A Case Of Neglect, Period': Gov. Cuomo Speaks Out After Touring NYCHA Buildings In The Bronx
"There is no one who will see what I saw and allow it to continue," Cuomo said.
With the widespread, widely publicized problems in city public housing, the governor could declare a state of emergency but is holding off. Instead, he's calling for an independent contractor to fix things and pledging more state money for NYCHA, which is run by the city and the feds.
"Even though the state has no financial responsibility, I'm going to fight for another $250 million for NYCHA residents," he said.
Pending approval from state lawmakers, that would be added to the $300 million in state funds already earmarked for NYCHA.
Cuomo appeared to take aim at de Blasio, a self-described progressive, and his administration, CBS2's Dave Carlin reported.
"You're hypocrites if that's what you call progressive," he said.
No related posts found...
---