---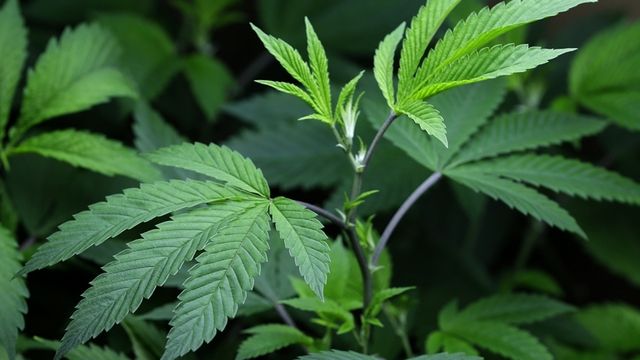 Patch reports that Gov. Andrew Cuomo announced on Thursday that he was creating a workgroup to draft regulation to make marijuana legal in New York for adults.
Cuomo said he based his decision on the findings of a study he commissioned in January. The study, led by the Department of Health, concluded that the positive impacts of a regulated marijuana market in New York outweigh the negatives, and that areas that may be a cause for concern can be mitigated with regulation and proper use of public education.
"I have reviewed the multi-agency report commissioned last January and have discussed its findings with Health Commissioner Dr. Howard Zucker," said Cuomo. "The next steps must be taken thoughtfully and deliberately. As we work to implement the report's recommendations through legislation, we must thoroughly consider all aspects of a regulated marijuana program, including its impact on public health, criminal justice and state revenue, and mitigate any potential risks associated with it"
In January, Cuomo directed the DOH to conduct a study of a regulated marijuana program in New York to determine the health, economic and criminal justice impacts of a regulated market and the consequences to New York from legalization in surrounding states. The report, issued on July 13, concluded that the positive impact of a regulated marijuana market in New York State outweigh the potential negative aspects.
The report found that regulation of marijuana benefits public health by enabling government oversight of the production, testing, labeling, distribution and sale of marijuana. The creation of a regulated marijuana program would enable New York State to better control licensing, ensure quality control and consumer protection, and set age and quantity restrictions. Moreover, the report found that a regulated program would reduce racial disparities in criminalization and incarceration rates and recommended sealing the criminal records of individuals with prior low-level marijuana-related offenses. The report also specifically recommended the creation of a workgroup of experts to make recommendations.
The workgroup will be overseen by Counsel to the Governor Alphonso David, who will work with members to provide them with information and support. It will consist of individuals with specialized knowledge, including experts in public health, public safety and economics, and the leaders of relevant state agencies.
"I have significant concerns about marijuana legalization, but even greater concerns about its commercialization and what protections will be place to limit to the potential impact on public health and safety," said Jeffery Reynolds, president and CEO of the Family and Children's Association of Long Island — one of the only Long Islanders in the workgroup. "If New York State moves ahead, how will we protect minors and other vulnerable populations? How will be address impaired driving? If pot shops are allowed, where will be they located? What services will be available to those who become addicted to the drug? The devil is always in the details, and we have a lot to work out in the coming months. I'm thrilled to be able to contribute to the conversation."
The workgroup will also work with the leadership of both the Senate and Assembly, as well as bill sponsors of medical and regulated marijuana legislation, advocates and academic experts with experience from other states..
The workgroup consists of:
David Holtgrave, PhD, Dean, School of Public Health, University at Albany
R. Lorraine Collins, PhD, Associate Dean for Research, University at Buffalo
Jeff Reynolds, PhD, CEO, Family and Children's Association of Long Island
Brendan Cox, former Albany Police Chief
Angela H. Hawken, PhD, Professor of Public Policy, NYU Marron Institute of Urban Management
Natasha Schüll, PhD, Associate Professor of Media, Culture, and Communication, NYU Steinhardt
Tracie Gardner, Associate Director at the Legal Action Center
Dr. Chinazo Cunningham, MS, Professor, Albert Einstein College of Medicine
Counsel to the Governor Alphonso David
Department of Health Commissioner Dr. Howard Zucker
Budget Director Robert Mujica
Chief Diversity Officer for New York State Lourdes Zapata
Office of Mental Health Commissioner Dr. Ann Sullivan
Office of Alcoholism and Substance Abuse Services Commissioner Arlene González-Sánchez
Office of Children and Family Services Acting Commissioner Sheila Poole
Department of Transportation Acting Commissioner Paul Karas
New York State Police Superintendent George P. Beach II
Acting Commissioner of Taxation and Finance Nonie Manion
New York State Agriculture & Markets Commissioner Richard A. Ball
Empire State Development Corporation Commissioner Howard Zemsky
Medical marijuana use is already legal in New York, and there are already dispensaries open on Long Island, with more on the way. Eight states, including neighbors Vermont and Massachusetts, as well as California and Washington, D.C., already have legalized recreational marijuana. In every state that has legalized marijuana, only those 21 and older are allowed to purchase it.
Cuomo's Democratic challenger Cynthia Nixon has been an advocate for legalized marijuana. Cuomo was against legalizing marijuana in any form until 2014, when he came around to medical use. Even last year, he was opposed to legalizing recreational marijuana. He seemed to come around when he launched the study in January.
Editor's note: Readers have showed interest in there being representation in Marijuana dispensaries and workgroups in all the boroughs-especially in Harlem.
---