---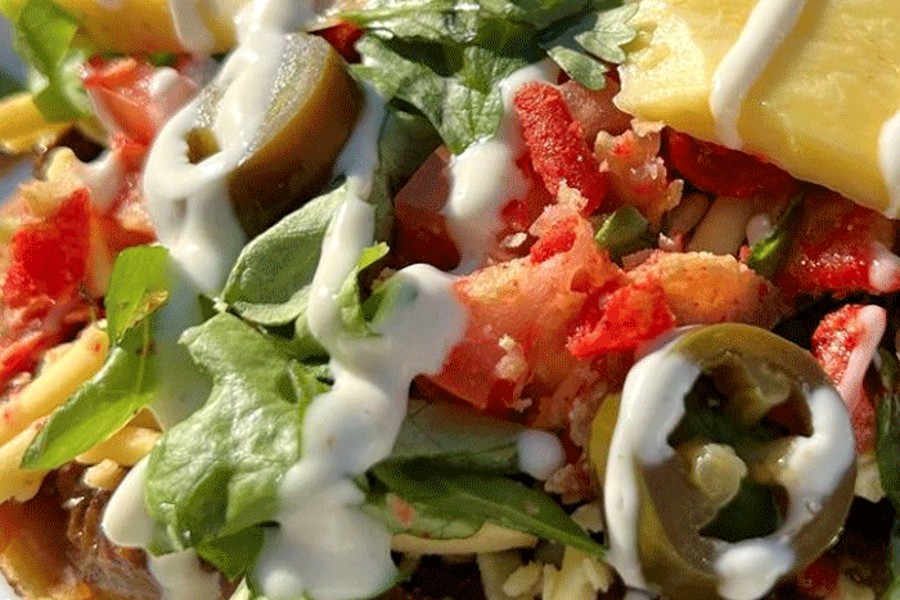 If you're anything like us, you know that the best way to experience a new culture is through its food.
That's why we're excited to take you on a culinary adventure around the world in this article.
It's no secret that food and travel go hand in hand. Trying new dishes and ingredients, savoring local flavors, and immersing oneself in the food culture of a destination can be one of the most memorable aspects of a trip. But with so many food destinations to choose from, where do you even begin?
That's where we come in. In this article, we're going to explore some of the best food destinations around the world. From the mouthwatering street food of Asia to the sophisticated Michelin-starred restaurants of Europe, we'll be covering it all.
So if you're ready to embark on a culinary journey that will tantalize your taste buds and expand your cultural horizons, keep reading. We promise that you won't be disappointed.
Europe's Culinary Hotspots  
If you're a food lover planning a trip to Europe, get ready for a culinary adventure you won't forget! With so many countries and regions offering their own unique cuisine, it can be overwhelming to decide where to start.
First on our list of European culinary hotspots is Italy, known for its delicious pasta, pizza, and gelato. But that's not all – each region has its own specialties, such as risotto in the north and seafood along the coast.
In France, you can indulge in buttery croissants, flavorful cheeses, and of course, the iconic escargots.
And in Spain, tapas and paella are a must-try, along with regional dishes like pintxos in the Basque Country.
To fully experience the local food scene in these countries, we recommend attending food festivals and visiting markets. Italy has the famous Salone del Gusto in Turin, while France boasts the Lyon Street Food Festival. In Spain, head to the Mercado de la Boqueria in Barcelona or the Mercado de San Miguel in Madrid for a true taste of the country's food culture.
Don't be afraid to venture off the beaten path and try some lesser-known dishes too – you might discover a new favorite! And remember, food is not just about taste – it's also about the stories and traditions behind each dish. So savor every bite and embrace the culture and history that comes with it.
Asia's Flavorful Offerings  
If you're a food lover with a taste for adventure, Asia is the perfect destination for you. The culinary traditions of countries like Japan, Thailand, and India are as diverse as they are flavorful, with an emphasis on spices and herbs that tantalize the taste buds.
In Japan, sushi and ramen are just the tip of the iceberg. You'll also find unique dishes like okonomiyaki, a savory pancake filled with vegetables and meat, and yakitori, skewered chicken cooked over charcoal.
Thailand is known for its bold flavors and street food scene, with dishes like pad Thai and tom yum soup stealing the show. If you can't wait to get there, here's a recipe you could try: https://riceselect.com/recipe/bangkok-rice-shrimp-salad.
And in India, vegetarian cuisine reigns supreme, with fragrant curries and flavorful chaat snacks being some of the most popular dishes.
One thing that unites these cuisines is the use of spices and herbs, such as ginger, garlic, lemongrass, and curry leaves. These ingredients not only add flavor, but also have health benefits and are an important part of traditional medicine in these cultures.
To fully experience the food scene in Asia, we recommend taking a cooking class or embarking on a street food tour. In Japan, you can learn to make sushi or attend a tea ceremony, while in Thailand, a cooking class will teach you the secrets of Thai cuisine. And in India, a street food tour is a must-try, with vendors offering everything from spicy chaat snacks to sweet lassi drinks.
So pack your bags and get ready to explore the flavors of Asia – your taste buds will thank you!
South America's Delicious Delights  
South America is a food lover's paradise, with a wealth of delicious and diverse dishes to explore. From fresh ceviche in Peru to savory empanadas in Argentina, the cuisine of this region is sure to satisfy any palate.
One of the most iconic dishes from South America is ceviche, a refreshing seafood salad marinated in citrus juices and spiced with chili peppers. Empanadas, or savory pastries filled with meat or vegetables, are another staple of the region's cuisine. And no trip to South America is complete without sipping on a pisco sour, a popular cocktail made with the eponymous grape brandy.
But food in South America is more than just delicious – it also holds a deep cultural significance.
In Peru, for example, the tradition of pachamanca involves cooking meat, vegetables, and potatoes in an underground oven, using hot stones to create a flavorful and aromatic meal.
In Brazil, feijoada is a hearty stew made with black beans and various cuts of meat, traditionally served on Saturdays as a way to use up leftovers from the week.
In Argentina, asado is a way of life, with families and friends gathering for hours-long barbecues featuring grilled meats and red wine.
To truly immerse yourself in the local food culture, we recommend visiting farms and vineyards. In Peru's Sacred Valley, for example, you can visit a local farm and learn about traditional Andean crops like quinoa and kiwicha. In Argentina's wine country, you can tour vineyards and taste Malbec, the country's most famous red wine.
Food and travel are two of life's greatest pleasures, and when combined, they create unforgettable experiences. In this article, we've explored some of the world's top food destinations, from Europe to South America, and everything in between. We've highlighted the unique and iconic dishes of each region, shared tips for experiencing the local food scene, and discussed the cultural significance of food in different parts of the world.
Food is more than just sustenance – it's a window into a country's history, culture, and traditions. By sampling local dishes and ingredients, we can learn about a place's geography, climate, and influences from neighboring countries. And by participating in food-related activities, like attending cooking classes and food festivals, we can connect with locals and gain a deeper understanding of their way of life.
We hope this article has inspired you to embark on your own culinary escapades, whether that's sampling street food in Thailand, sipping wine in Tuscany, or learning to make ceviche in Peru. So pack your bags, bring your appetite, and get ready to explore the world's culinary offerings – it's sure to be a trip you'll never forget!
Related Articles
---