---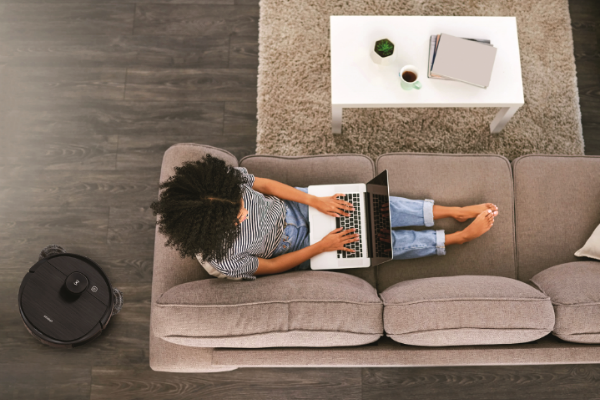 Cryptocurrency, also known as crypto, is any digital or virtual currency that uses cryptography to secure transactions. Cryptocurrencies operate without a central issuing or regulating authority instead of relying on a decentralized system to track transactions and create new units. And they are traded using automated systems called Bitcoin robots.
This digital currency is a system that does not rely on banks to validate transactions. Cryptocurrency Payments can be sent and received by anybody, anywhere, using a robot of their choice. Bitcoin and other cryptocurrencies exist only as digital records in an online database that describes specific transactions rather than as actual money transferred in the real world. 
This new means of exchange, "cryptocurrency," comes from transactions becoming verified through encryption. Wallets and public ledgers use complex code to store and transport cryptocurrency data. Encryption's primary goal is to ensure privacy and security.
How does the world of cryptocurrency work?
The blockchain is a decentralized public log of all cryptocurrency transactions and remains the foundation.
Cryptocurrencies are created by solving complex mathematical puzzles that generate coins through a process known as mining. Traders or investors can then store their cryptos using cryptographic wallets to spend these digital currencies purchased from brokers or exchanges.
Owning cryptocurrencies is like owning nothing at all. You hold the key to transferring records or units of measurement from one person to another without the involvement of a third party you can trust. 
Coins such as Bitcoin have been present since 2009, but blockchain-based cryptocurrencies and other applications are still in the early stages of development. 
How to buy cryptocurrency
Step 1: Choosing a platform
Choosing a platform is the first step. Traditional brokers and dedicated cryptocurrency exchanges are the most common options:
Your comparisons should take into account which cryptocurrencies are trending. It should also reveal how much each platform charges for storing and withdrawing the cryptocurrency you want and any instructional resources available.
Step 2: Funding your account
You'll need to open an account and deposit money into it to begin trading. If you have a debit or credit card, most cryptocurrency exchanges enable you to buy crypto using fiat currencies like the US Dollar, British Pound, or Euro. However, this differs from platform to platform. 
Because of the perceived risk, several exchanges do not allow customers to make cryptocurrency purchases using their credit cards. Cryptocurrency transactions aren't allowed by all credit card companies. Because of the volatile nature of cryptocurrencies, it is not advisable to take the chance of going into debt or incurring high credit card transaction fees to purchase specific assets using bitcoin. 
Fees are a significant consideration while deciding on a school. Deposit and withdrawal transaction fees, as well as trading fees, may apply. Payment methods and platforms will have different fees, so do your research before paying anything.
Step 3: Placing an order
You can use your broker's web or mobile platform or exchange to place an order. To buy cryptocurrencies:
Select the "buy" order type.

State the quantity of crypto you wish to purchase and confirm the purchase.

Note that "Sell" orders get handled in the same manner. 
How to store cryptocurrency
To avoid losing your cryptocurrencies in the event of a hack or theft, you must keep them in a secure location. A crypto wallet can be a digital or analog device that stores the private keys to your cryptocurrencies in a safe place. You can keep your assets directly on the exchange if it offers wallet services. Some crypto exchanges and brokers, on the other hand, don't automatically provide you with a wallet service.
What can you buy with cryptocurrency?
Bitcoin was initially a medium for everyday transactions, making it feasible to purchase anything from coffee to a computer or even large-ticket products such as real estate with a single bitcoin transaction. Although this has not yet occurred, the number of institutions accepting cryptocurrencies is increasing. And large-scale transactions involving cryptocurrencies are still uncommon. Despite this, it is feasible to purchase various things from e-commerce websites using a cryptographic currency like bitcoin.
Is cryptocurrency safe?
A digital currency such as Bitcoin gets described by the terms bitcoin and blockchain, which refer to the way transactions are recorded into "blocks" and timestamped. Even though it is a relatively complex and technical process, the result is a digital ledger of cryptocurrency transactions that is difficult for hackers to manipulate. 
The use of a two-factor authentication process is a requirement for transactions. You might be required to provide your username and password to initiate a transaction, for example. And also, input the authentication code delivered to your cell phone by text message after that.
Even though there are precautions in place, cryptocurrencies may get hacked. Several high-dollar hacks have resulted in significant losses for cryptocurrency start-ups. In contrast to government-backed money, the value of virtual currencies depends on the forces of supply and demand. However, any dramatic swings in the market result in significant gains for investors or significant losses for investors.
Tips you need to invest in cryptocurrency safely.
According to many traders and investors' reports, all investments involve some level of risk, but some experts believe that cryptocurrency is one of the more risky investment options available today. If you are considering making a cryptocurrency investment, the following are some pointers that will assist you in making an informed decision.
Research exchanges
Learn everything you can about bitcoin exchanges before you invest. The number of crypto exchanges and trading platforms available is estimated to be countless. Carry out due diligence, examine reviews, and consult with more experienced investors before deciding on a purchase or investment.
Know how to store your digital currency:
If you purchase cryptocurrencies, you will need a place to store them. Alternatively, you might save it on an exchange or in a digital wallet. There are countless types of wallets, and each has its own set of advantages, technical requirements, and levels of security to consider. Before deciding on whether to invest in storage, do your homework on the subject of exchanges.
Diversify your investments
Diversification is essential to any successful investment strategy, especially true for bitcoin investing. If you know nothing about Bitcoin, for example, don't throw all of your money into it just because it has a familiar name. There are thousands of alternatives, and it is preferable to diversify your investment among several different currency pairs.
Prepare for volatility
The cryptocurrency market is quite volatile, so be prepared for both ups and downs in the market. Within a short time, prices may experience significant fluctuations. And this might make Bitcoin not the ideal solution for you for your financial portfolio and mental wellness. 
At the moment, cryptocurrency is extremely popular, but you should remember that the technology is relatively new and regarded as highly speculative. Be aware that investing in something new will provide obstacles, so be prepared. If you intend to participate, do your study and start with a prudent investment strategy.                                    
---