---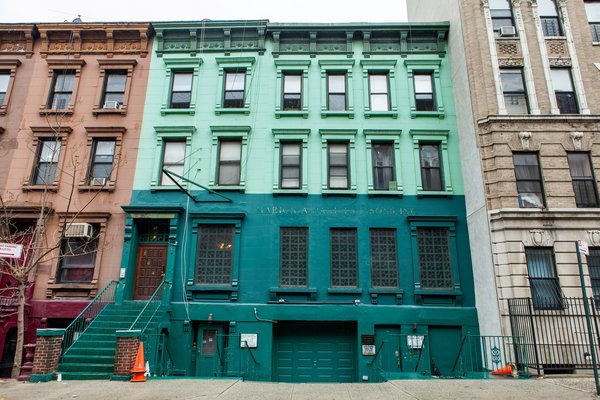 The demolition of Marion A. Daniels and Sons Funeral Home a Harlem building has been put on hold following the discovery of cremated human remains in the basement, a Department of Buildings spokeswoman said Tuesday.
DOB inspectors were looking over the building, located at 164 West 136th St., for a demolition permit request when the urns, which have identifying labels, were found.
A black and gold plaque on the facade of the building indicates the three-story building was once home to the Marion A. Daniels and Sons Funeral Home.
The DOB denied the demolition permit request until the remains can be removed, as first reported by NBC New York.
"We won't allow the demolition to happen until the remains are returned to the next of kin, or other arrangements are made for a respectful burial — our rules require this, but it's also the right thing to do," DOB deputy press secretary Abigail Kunitz said Tuesday. "We are in regular contact with the owner as they work toward a solution to this matter."
The Marion A. Daniels and Sons Funeral Home dates to 1912, according to the New York Times, when the recently widowed Marion Daniels purchased the first of three town houses on the block and used the lower two floors for her business.
The funeral home was passed down to her son, Theodore Daniels Sr., following her death in 1940, The Times reported. Then handed down to Long Island based David Daniels Marion A. Daniels great grand son in 2015.
The building was sold for $3 million in 2015, but it's unclear if this is the same owner who is now looking to demolish it.
Photo credit: 1) Marion A. Daniels funeral home in Harlem. 2) Funeral urns and a black and gold plaque on the facade.
---