---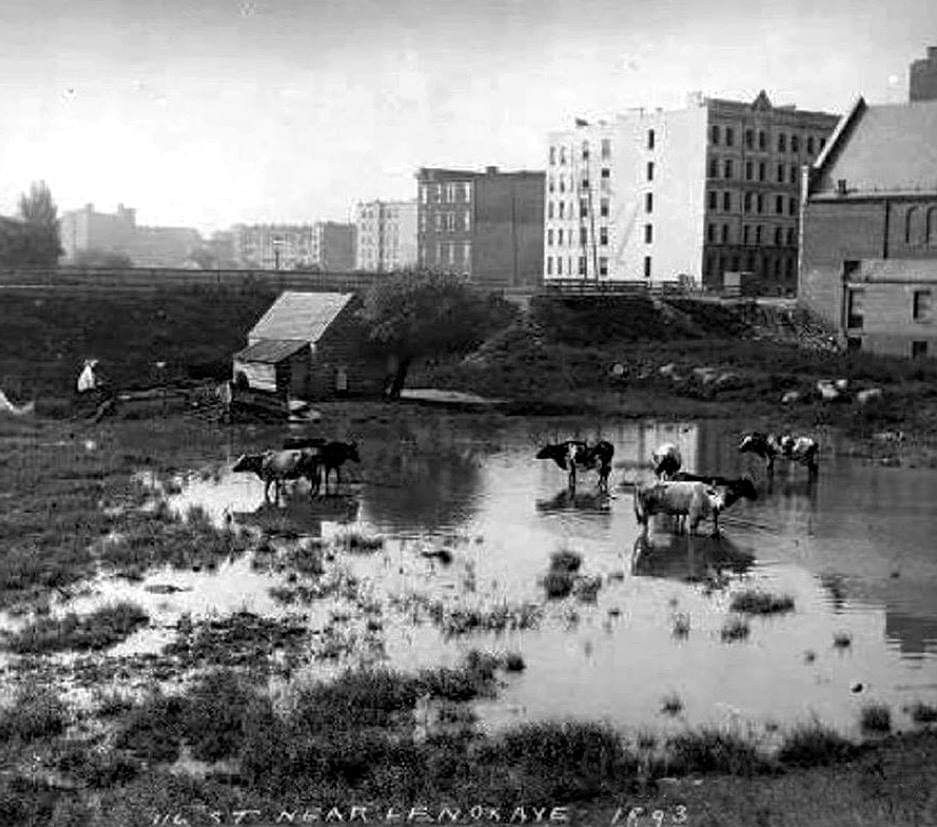 A Cow Pasture (once the farmland of John and Adolph Bussing in inherited from Arent Harmense Bussing), on Lenox Avenue and 116th Street in Harlem, NY in 1893.
This view of Harlem is a long way from the Harlem we know today. The wood railing fence from left to right is 116th Street pointing at Lenox Avenue and 7th Avenue to the other side.
As the cows eat grass and drink the water in this pasture, a Harlemite sits down in a white shirt and black pants (lower right-hand corner) at the end of the 20th century with multi-story apartment buildings lurking in the background.
Related: Get more Harlem history at the Harlem World Magazine Harlem History Facebook page.
The Hidden Waters blog states that the image is by the Brown Brothers shot in a watering hole, that might be the Harlem Creek, that made its turn from southeast to the south at 116th Street, between Lenox and Fifth avenues.
Photo credit: Cows drink water in Harlem pasture via NY Public Libray
---