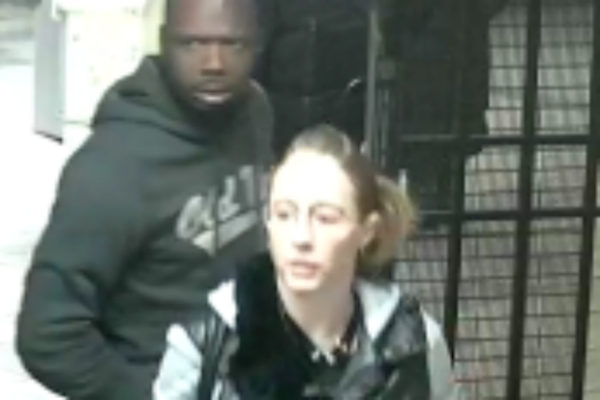 A man and woman (pictured above) who posed as ConEdison workers in order to enter a man's East Harlem home and rob him will spend years behind bars, according to the Manhattan District Attorney's office.
Tracey Williams, 28, and Sarah Napier, 28, entered a 57-year-old man's apartment on 1st Avenue and East 120th Street under the guise of taking a survey to measure utility usage, according to the DA. Once inside, the couple talked to the man for about five to ten minutes before Williams knocked him out from behind, according to the DA. Williams and Napier stole the man's laptop, smartphone, tablet and several other personal belongings while the man was knocked out, according to the DA.
After a few hours the victim woke up and walked to the 25th Precinct station house, where police arranged transportation to the hospital. The victim was treated for a concussion during a 36-hour hospital stay, according to the DA.
Weeks later Napier and Williams were arrested in a Bronx homeless shelter, according to the DA. Several of the 57-year-old's personal belongings were recovered during the arrest, but the rest of the stolen items were apparently sold at an East Harlem pawn shop.
Intelligence briefing claims that Russian officials may have compromising information about Trump, according to multiple reports.
Williams has been sentenced to serve nine years in prison and Napier has been sentenced to serve 7 years in prison, according to the DA's office. Both pleaded guilty to first-degree burglary in December, according to the DA.
"This couple concocted a ruse involving an electrical utilities survey in order to gain access to the home of an unsuspecting New Yorker and violently rob him," District Attorney Cyrus Vance said in a statement. "Be wary of strangers that ask to enter your home for any reason, and don't let anyone inside without verifying their identification and presence with the company or organization which they claim to represent. I thank the victim in his case for his bravery and my Office's prosecutors for ensuring these defendants are held accountable for this predatory scam."
Related Articles
---