---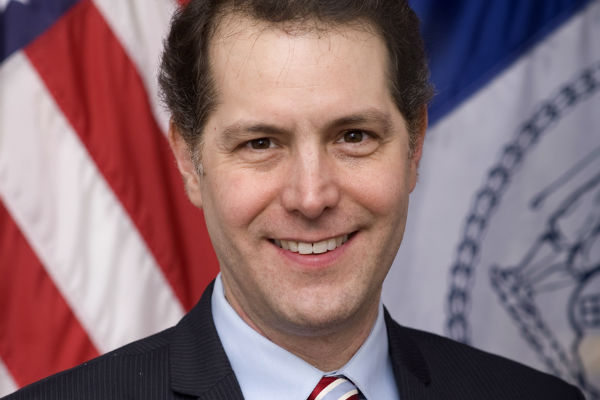 Last week Harlem Council member Mark Levine hosted a 'Rent Freeze Kickoff' event at the Hamilton Grange Senior Center with the NYC Public Engagement Unit's Rent Freeze team to raise awareness about the City's Rent Freeze Program.
The program is also known as the Senior Citizen Rent Increase Exemption (SCRIE) and Disability Rent Increase Exemption (DRIE).During the event, which brought in over 40 seniors from the neighborhood, he announced a new service being offered by his District Office (500 West 141st Street) that will make applying for these programs quicker and easier.
Though Councilman Levine 's office always offers assistance in applying for SCRIE/DRIE during regular business hours, as of May 25th, seniors and disabled members of the community will now be able to have their applications processed instantly on Thursdays.
"Ensuring that New Yorkers are able to stay in their homes has been a top priority of mine since I took office," said Councilman Mark Levine . "The New York City Rent Freeze program has been a runaway success at accomplishing this goal for the most vulnerable populations in our community—seniors and the disabled, so I'm excited that my office will now be making it even easier to get enrolled. I strongly urge everyone in our community to help spread the word, and if you think you're eligible, don't hesitate to call my office for assistance in applying."
The cost savings of the NYC Rent Freeze program increase over time and have the potential to save some New Yorkers thousands of dollars over a period of just two years. There are an estimated 151,366 eligible households for SCRIE or DRIE, however only 39% of eligible New Yorkers are actually enrolled.
The NYC Rent Freeze Program (which includes SCRIE and DRIE), helps eligible seniors and disabled persons, many of them living on fixed incomes, stay in their homes by freezing their rent. Under this program, a person's rent is frozen at the amount they pay when you enter into the program, and the City pays their landlord the difference between the prior legal rent and increases to your rent through a property tax credit.
Qualifying tenants must:
Live in a rent regulated apartment; and
Be 62 years of age OR have a disability; and
Have a household income of $50,000 or less; and
Spend more than one ­third of your monthly household income on rent
Check out more information from council member Mark Levine HERE.
Related Articles
---