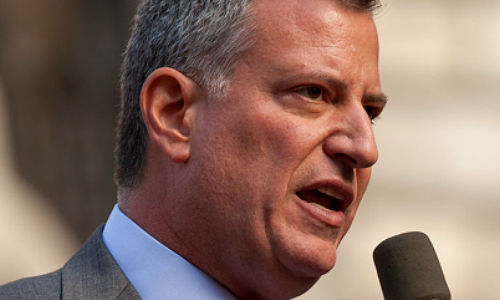 Citizens Union reports that the City Council on Monday passed a controversial bill to provide public funding to private and religious schools to pay for security guards. 
At the cost of $19.8 million, the measure will provide at least one private security guard to non-public schools with 300 or more students. The guards will be unarmed, highly trained, registered, and paid adequate wages.
"Today we are saying that we want every child to learn in a safe school environment by giving them school security officers just like public schools," said the bill's sponsor, Council Member David Greenfield, at a press conference shortly before the vote. An earlier version of the bill would have cost $51 million and provided schools with NYPD school safety agents.
Although the bill has the approval of Mayor Bill de Blasio, it also has its fair share of critics including budget watchdogs and civil rights groups who argue that the city shouldn't be doling out public funds to religious and private schools.
Capital New York reports that despite the criticism, both Greenfield and Council Speaker Melissa Mark-Viverito said there is enough precedent established by previous legal cases that supports the legality of the bill.
"We believe legal precedent will stand firm on this issue and again what we are doing here does not advance religion. This is about keeping our children safe in the learning environment in which they are in," Mark-Viverito said.
---
Become a Harlem insider - Sign-Up for our Newsletter!
---
Related Articles
---
VIDEO
---
"Dr. Harry Delany is a renowned Harlem born and raised surgeon, the son of the great jurist and civil rights leader, Hubert Delany...." This monthly post is made in partnership with Harlem Cultural Archives.