---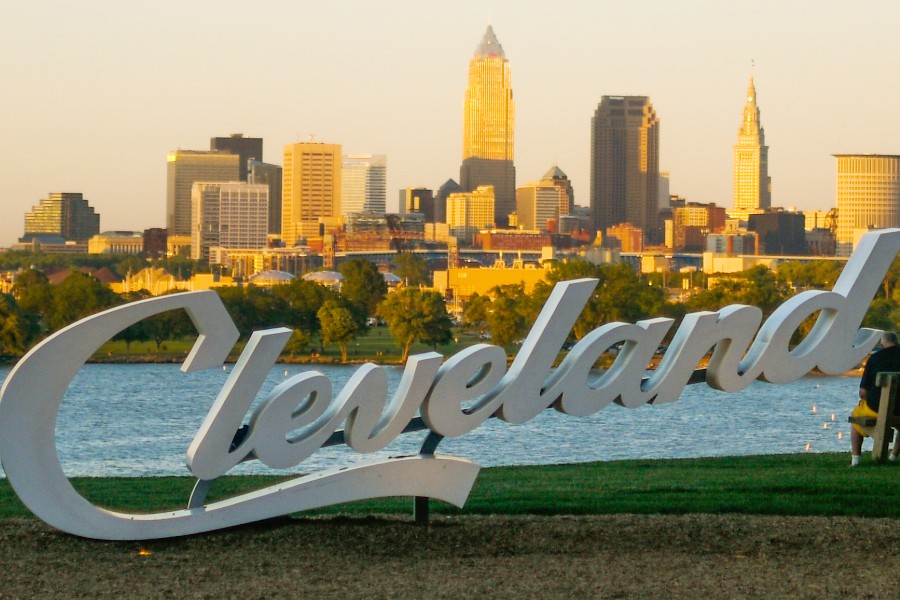 When considering a relocation or planning a budget, understanding the cost of living in a particular city is crucial.
In this article, we will delve into the cost of living in Cleveland, Ohio, providing you with valuable insights and information. 
From housing and transportation to healthcare and entertainment, we will explore various aspects of the expenses you may encounter while living in Cleveland. By the end, you will have a comprehensive understanding of the cost of living in this vibrant city.
Cleveland, located in the state of Ohio, is a vibrant city known for its rich history, cultural attractions, and diverse neighborhoods. It offers a blend of urban amenities and natural beauty, making it an appealing place to live. With a population of over 380,000, Cleveland has a thriving economy driven by industries such as healthcare, manufacturing, and technology.
Housing Costs
Average Rent Prices
When it comes to housing costs, Cleveland offers affordable options compared to many other major cities in the United States. The average monthly rent for a one-bedroom apartment in Cleveland ranges from $800 to $1,200, depending on the neighborhood and amenities.
Home Prices
If you're considering purchasing a home in Cleveland, you'll find a range of options to fit different budgets. The median home price in Cleveland is around $150,000, but prices can vary significantly based on location, size, and condition of the property.
Utilities and Maintenance Costs
In addition to rent or mortgage payments, you'll need to account for utilities and maintenance costs. On average, utilities (including electricity, heating, cooling, water, and garbage) for a standard apartment in Cleveland cost around $150 to $200 per month. Homeowners should also budget for property taxes, homeowners insurance, and general maintenance expenses.
Transportation
Public Transportation
Cleveland offers a reliable public transportation system, including buses and trains, operated by the Greater Cleveland Regional Transit Authority (RTA). The fare for a single ride is typically around $2.50, with discounted passes available for regular commuters.
Vehicle Costs
If you own a car in Cleveland, you'll need to consider expenses such as fuel, insurance, parking, and maintenance. Gasoline prices in Cleveland are relatively affordable compared to other cities in the country. Car insurance premiums vary depending on factors like your driving history, age, and the type of vehicle you own.
Food and Groceries
Dining Out
Cleveland offers a diverse culinary scene with a wide range of dining options. The cost of dining out can vary depending on the type of cuisine and restaurant you choose. On average, a meal for two people at a mid-range restaurant in Cleveland can cost around $50 to $70, excluding alcoholic beverages.
Grocery Expenses
For grocery shopping, Cleveland has several major supermarket chains and local grocery stores. The cost of groceries in Cleveland is generally affordable, with prices comparable to the national average. A typical monthly grocery bill for a family of four can range from $400 to $600, depending on dietary preferences and shopping habits.
Healthcare
Medical Services
Cleveland is renowned for its world-class healthcare facilities and medical research institutions. The city is home to the prestigious Cleveland Clinic, which provides a wide range of specialized medical services. The cost of medical services can vary based on insurance coverage and the type of treatment required.
Health Insurance
Health insurance costs in Cleveland can vary depending on factors such as age, coverage options, and the insurance provider. It is important to research different insurance plans and compare their costs and coverage to find the best option that suits your needs.
Education
Public Schools
Cleveland has a mix of public, charter, and private schools. The Cleveland Metropolitan School District operates numerous public schools in the city. Public school education is funded through local property taxes and state funds, resulting in varying school quality and resources across different neighborhoods.
Higher Education
Cleveland is home to several renowned colleges and universities, including Case Western Reserve University, Cleveland State University, and the Cleveland Institute of Art. Tuition fees and other expenses for higher education vary depending on the institution and program of study.
Entertainment and Recreation
Cultural Activities
Cleveland boasts a vibrant arts and culture scene, with numerous museums, theaters, and music venues. The city is known for attractions such as the Cleveland Museum of Art, Playhouse Square, and the Rock and Roll Hall of Fame. Ticket prices for cultural events and attractions can vary, but there are often discounts available for residents.
Sports and Recreation
Cleveland residents have a passion for sports, and the city is home to professional sports teams like the Cleveland Cavaliers (NBA), Cleveland Browns (NFL), and Cleveland Indians (MLB). Attending games or participating in recreational activities like hiking, biking, and boating can contribute to the overall cost of living in Cleveland.
Taxes
State and Local Taxes
Ohio has a state income tax, which ranges from 0% to 4.797% based on income brackets. Additionally, there are local taxes imposed by municipalities, including Cleveland. It is important to consider the impact of these taxes when calculating your overall cost of living.
Property Taxes
Property taxes in Cleveland are based on the assessed value of the property and are used to fund local services and schools. The exact rate varies depending on the location, but the average effective property tax rate in Cuyahoga County (where Cleveland is located) is around 2%.
Miscellaneous Expenses
Clothing
The cost of clothing in Cleveland is comparable to the national average. There are various shopping options, from department stores to specialty boutiques, offering a range of price points to suit different budgets.
Personal Care
Personal care expenses, including haircuts, salon services, and personal grooming products, can vary based on individual preferences and the choice of establishments. Cleveland has a range of options, from budget-friendly salons to high-end spas.
What To Know About Cost Of Living in Cleveland Before Moving There
If you're considering a move to Cleveland, it's important to understand the cost of living in Cleveland before making the decision. Cleveland offers a relatively affordable cost of living compared to many other major cities in the United States. Whether you're renting or buying a home, the housing costs in Cleveland are generally reasonable, with options available to fit various budgets.
Additionally, transportation expenses, including public transportation and vehicle costs, are relatively manageable. When it comes to everyday expenses, such as food and groceries, Cleveland offers a range of options at affordable prices. Understanding the cost of living in Cleveland will help you plan your budget effectively and make informed decisions about your move.
Why You Need Reliable Movers in Cleveland, OH
Moving can be a stressful and time-consuming process, but hiring professional movers in Cleveland, OH can alleviate much of the burden. Eyring Movers is a trusted and experienced moving company that can assist you every step of the way.
With their expertise and resources, they can handle all aspects of your move, from packing and loading to transportation and unloading. By hiring movers, you can save time and energy, ensuring a smooth and efficient moving process.
Eyring Movers in Cleveland, OH, offers a range of services tailored to your specific needs. Whether you're moving locally or long-distance, they have the expertise to handle your relocation with care and professionalism. Their team of trained movers will ensure that your belongings are packed securely and transported safely to your new home. With their assistance, you can focus on settling into your new life in Cleveland while leaving the logistics of the move to the experts.
So, when planning your move to Cleveland, consider the cost of living and the advantages of hiring reliable movers like Eyring Movers to make your transition a seamless and hassle-free experience.
---