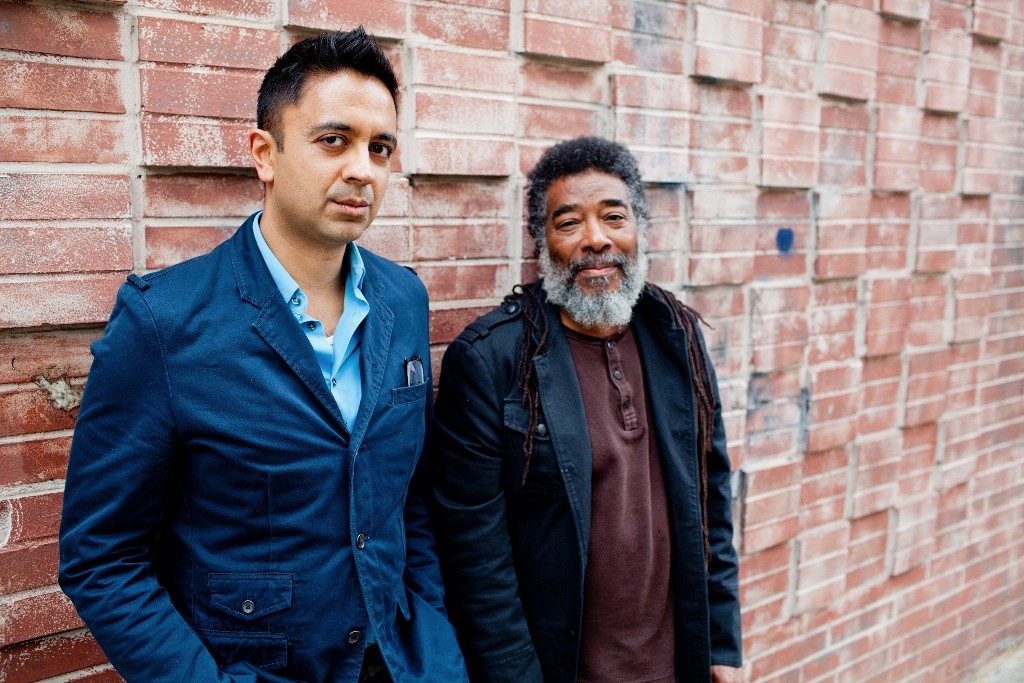 Harlem Stage Artist Circle Member, MacArthur Fellow and award winning composer and pianist, Vijay Iyer and Doris Duke Performing Artist Award winner, Pulitzer finalist and pioneer composer and trumpeter Wadada Leo Smith join forces once again to present an intimate live performance based around their highly acclaimed duo album, A Cosmic Rhythm With Each Stroke.
 A Cosmic Rhythm With Each Stroke "captures the improvisational magic of both artists and their expressive individuality" while offering adventurous explorations on "mortality, impermanence and divinity" that are both "cultivated and passionate." This intimate evening at Harlem Stage will be followed by another performance at National Sawdust.
Tuesday, December 20, 2016.
Harlem Stage Gatehouse, 150 Convent Avenue, (at W. 135th Street), New York, NY 10031, Phone: (212) 281-9240, http://harlemstage.org/
Related Articles