---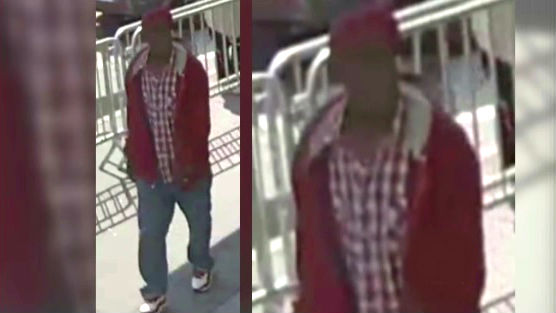 Police were searching Sunday for a suspect who claimed he was a correction officer as he stole items from people on the street in Harlem and in Jamaica, Queens.
As CBS2's Hazel Sanchez reported, it might be difficult to spot someone acting suspiciously on such a busy thoroughfare as 125th Street in Harlem. But police on Sunday were asking for help in finding the correction officer impostor.
The incidents happened between early May and this past Wednesday. The victims were all teenage girls or women, and police said the suspect sexually accosted one of them.
The thefts happened at the following times and locations:
• Around 6:10 p.m. Tuesday, May 2, the suspect came up to a 14-year-old girl at 124th Street and Mount Morris Park West and told her he wanted to inspect her bag. The suspect handed over her bag – containing a cellphone charger and a video game console system worth about $400 – and he walked away with it, police said.
• Around 4:10 p.m. Wednesday, May 31, the suspect came up to two girls, ages 13 and 15 – in front of 253 W. 125th St. and told them he was a correction officer and they were suspects in a past crime. The suspect had the girls follow him to 250 W. 127th St., where he took $23 from the older girl and a gold metal chain worth $500 from the older one, police said.
• Around 4:50 p.m. Friday, July 14, the suspect came up to an 18-year-old woman at 125th Street and Malcolm X Boulevard and told her he was a correction officer, police said. The suspect then made the woman follow him across the street, accosted her in a sexual manner, and took her wallet worth an estimated $157, police said. The woman was not injured.
Young women in Harlem were surprised at how brazen the suspect was, pulling off the crimes in broad daylight.
"That's completely crazy. That's scary also," said Startazia Griggs of Harlem, "that the young girls are actually falling for it, and then they're getting hurt by this man — or whatever's happening to them."
Read what he did in Queens here
Anyone with information is asked to call the NYPD's Crime Stoppers Hotline at 1-800-577-TIPS (8477) or for Spanish, 1-888-57-PISTA (74782), visit www.nypdcrimestoppers.com or text tips to 274637 (CRIMES) then enter TIP577.
Related Articles
---