---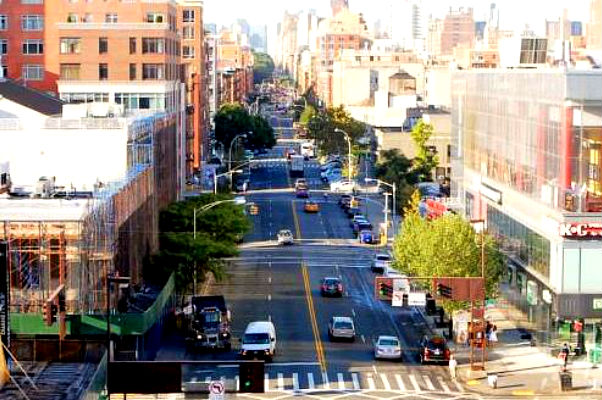 Today the Jacobs Urban Tech Hub at Cornell Tech, in partnership with Tech: NYC and Google for Startups, announced the winning startups of the NYC Recovery Challenge.
NYC Recovery Challenge is a $150,000 startup challenge launched in September 2021. In first place receiving a non-dilutive cash award of $100,000 is Manhattan-based fintech startup Guava, a digital community bank for Black-owned small businesses founded by Kelly Ifill.
The two runners-up, each receiving non-dilutive cash awards of $25,000, are Queens-based Coverr, a financial services tool for independent contractors founded by Kobina Ansah, and Brooklyn-based Shifterr, a workforce solutions platform for the hospitality industry founded by Tracey Hobbs.
"It was inspirational to see so many New York founders submit bold and creative ways to help the city come back stronger for everyone," said Michael Samuelian, Founding Director of the Jacobs Urban Tech Hub at Cornell Tech. "The ten Recovery Fellows we've recognized are addressing some of the most pressing challenges facing New York with grounded and effective community-oriented technologies. On behalf of Cornell Tech and our partners Google and Tech:NYC, I look forward to seeing these startups grow and continue to reimagine how our city can work for all New Yorkers."
"New York's recovery is more than underway, but there are still imbalances the pandemic caused or uncovered that can be overcome if we put new ideas to work. It's clear to me those ideas will come from the tech sector, and the NYC Recovery Challenge is yet another testament to that," said Julie Samuels, Executive Director of Tech:NYC. "I commend Cornell Tech and Google for continuing to support the next generation of New York founders using technology to better our city."
"The NYC Recovery Challenge revealed how much tech talent there is in New York City, and how ready that talent is to move the city forward," said Jason Leder, Head of VC and Startups Partnerships at Google. "New York is at an inflection point, and more than ever needs the kinds of solutions we saw submitted for the Challenge. Thank you to Cornell Tech, Tech:NYC and all the local partners that contributed to this initiative and their much deserved support for the startups."
The three cash prize-winning startups will also get equity-free technical and business mentorship from Cornell Tech, Tech:NYC and Google for Startups, two one-hour private sessions with a legal team from Gunderson Dettmer, one of the top tech-focused legal firms in the world, and additional support from Silicon Valley Bank.
"Congratulations to all the winners—especially Kelly Ifill, from my Council district—for these spectacular, innovative startups! As New York recovers and reimagines its future, this work addresses some of the most pressing issues of our time. Thank you to Cornell Tech, Tech:NYC, and Google for supporting these cutting-edge creators and fostering the next generation of technology in New York City," said Council Member Keith Powers.
Seven other startup founders were recognized alongside the cash prize recipients, together the "NYC Recovery Challenge Fellows," and will receive the same technical and business mentorship.
The ten NYC Recovery Challenge Fellows are as follows:
"Guava's north star is creating an equitable small business sector for Black entrepreneurs. The goals of the Recovery Challenge align perfectly with our company's mission," said Kelly Ifill, Founder, and CEO of Guava.
More than 170 New York-based startups, representing all five boroughs, entered the NYC Recovery Challenge.
The challenge was open to any startup based in New York City that had not yet raised over $5 million. Submissions were reviewed from October 29, 2021, through November 29, 2021, by an independent Community Advisory Panel of business, economic, and policy experts including the CEOs of all five borough Chambers of Commerce, executive representatives from the NYC Economic Development Corporation, the CEO of the NYC Employment and Training Coalition and the Executive Director of the NY Tech Alliance.
The Jacobs Urban Tech Hub at Cornell Tech
The Jacobs Urban Tech Hub at Cornell Tech addresses pressing urban challenges and discovers new ways that digital technology can drive solutions and engage thought-leaders and communities to realize the positive impact of urban technologies.
The Hub is a center of activity and experimentation that bridges the gap between academic resources and public needs. At Cornell, the Urban Tech Hub has a threefold mandate; to undertake applied research on urban challenges, to leverage the convening power of a university campus to bring people together and to educate the next generation of home-grown NYC tech talent.
Google for Startups
Google for Startups is on a mission to level the playing field for startup success by bringing founders the best of Google's products, connections, and best practices.
Paired with a deep commitment to create diverse startup communities, many Google for Startups offerings are designed specifically to provide underrepresented founders with access to resources and opportunities.
Tech:NYC
Tech:NYC is an engaged network of tech leaders working to foster a dynamic, diverse, and creative New York. It brings together New Yorkers to support a successful technology ecosystem, attract and retain top-tier talent, and celebrate New York and the companies that call it home.
Tech:NYC mobilizes the expertise and resources of the tech sector to work with city and state government on policies that ensure New York's innovation economy thrives.
---