---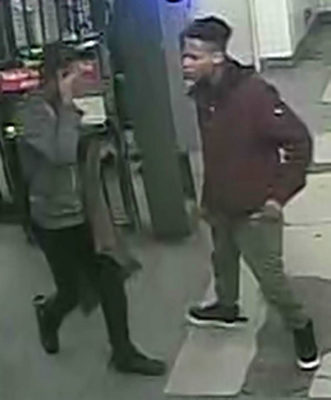 On a story we reported on earlier, NYPD office are seeking two young slashers who cut off part of a straphanger's ear amid a fight on a East Harlem train platform Thursday, police said.
The attack on two riders by two men in their 20s started as a scrap on the train, then spilled onto the No. 6 train platform at Lexington Avenue and E. 110th St. in East Harlem about 8:45 p.m., cops said to source.
The attackers slashed a 35-year-old man in the left ear, left eye, nose and head. They slammed a 57-year-old man repeatedly in the ear, leaving a laceration to the right side of an eye socket.
Paramedics took both victims to Metropolitan Hospital Center in stable condition.
Witness Christopher Garden, 35, said one of slashers cursed at onlookers after the attack. A group of commuters tried to prevent his escape.
"They were trying to stop him from running away, that's what the people were doing as they were coming out of the turnstile," Garden said, adding that several people also rushed to the victim's aid.
Both attackers are 18 to 20 years old, police said. One was last seen wearing a maroon jacket, black sneakers and black pants. The other was dressed in a gray sweater, black pants, black shoes and a black cap.
Cops released a surveillance photo of the two attackers Friday.
Authorities asked anyone with information on to call the NYPD's Crime Stoppers Hotline at (800) 577-TIPS. Calls are confidential.
Related Articles
---