---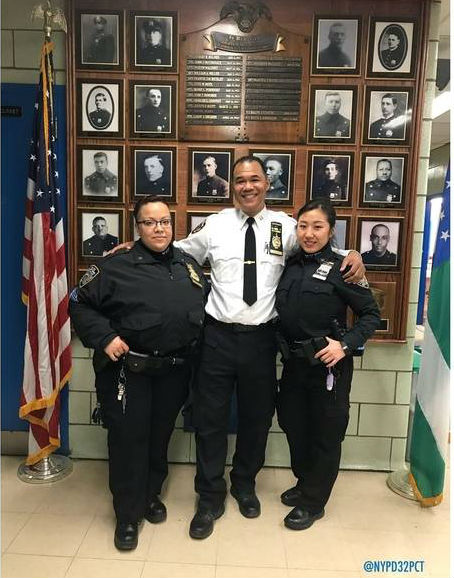 Patch reports that two police officers sprung into action early Monday morning to help deliver a baby in a Harlem apartment building's lobby, an NYPD spokesman said.
Sergeant Mashiel Santos and Officer Yoojin Park of the NYPD's 32nd Precinct were on patrol when they received a call about a mother giving birth in a building on West 135th Street and Frederick Douglass Boulevard, police said.
When the officers arrived on the scene around 1:30 a.m., they found that the mother was already in labor in the building's lobby. The mother was accompanied by her husband and mother-in-law, but couldn't make it to the hospital because the family's car was blocked in.
Officers Park and Santos stayed on scene and helped deliver the baby, an NYPD spokesman said. Shortly after the baby was delivered, EMS arrived on scene and took the newborn and mother to Harlem Hospital in good condition, the spokesman said.
"Everyone's gonna get nervous," Santos, who's responded to multiple births, told the Daily News. "There's stuff coming out, and someone has to reassure her that this is normal, and it's gonna be a good process."
Related Articles
---