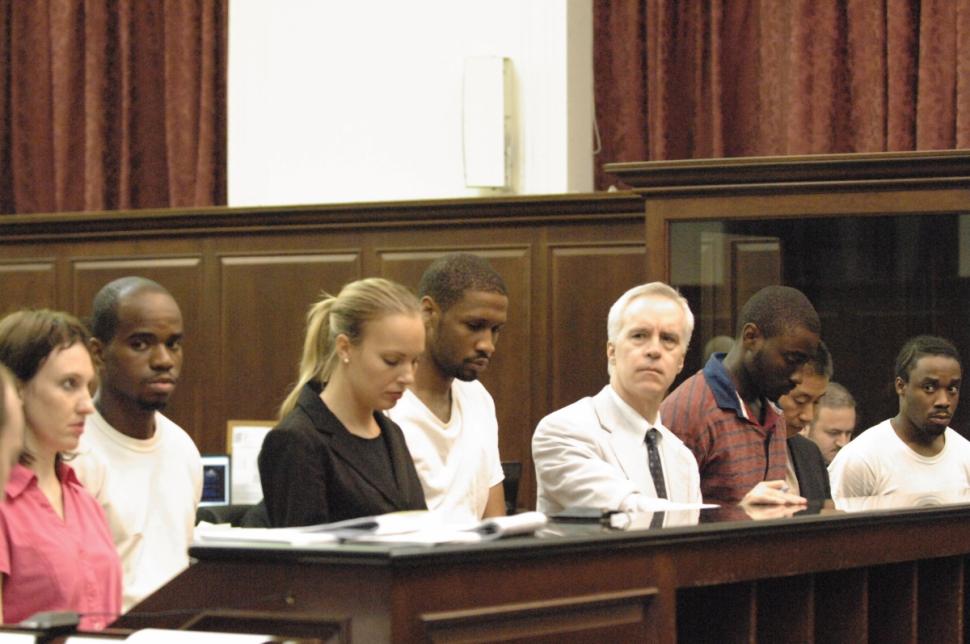 NYDaily News reports that a 27-year-old man murdered outside his Hamilton Heights home was shot and killed because he allegedly assaulted a violent gangbanger's sister, cops said Thursday.
Victim Daryl Washington and Bloods member Wayne Harris, 23, were arguing about Washington's relationship with Harris' sibling at 10:50 p.m. Tuesday when things turned deadly, cops said.
Harris and four other men jumped Washington near his home on West 144th Street near Amsterdam Avenue.
While his four Blood cohorts pounded on Washington, Harris ran off and got a gun, authorities said.
When he returned, Harris pistol-whipped Washington multiple times, then shot him in the face, authorities said.
Harris, who is employed as a stock clerk at the local Pathmark, was charged with second-degree murder and manslaughter at his arraignment Thursday night.
He's also facing two gun charges and a gang assault charge.
Prosecutors said the 23-year-old confessed to cops verbally and in writing.
But his emotional family members, who came to his arraignment, said he was innocent.
"He didn't do it," said one, who declined to provide a name.
His lawyer, Glenn Hardy, said "the confession was coerced."
Related Articles
---