---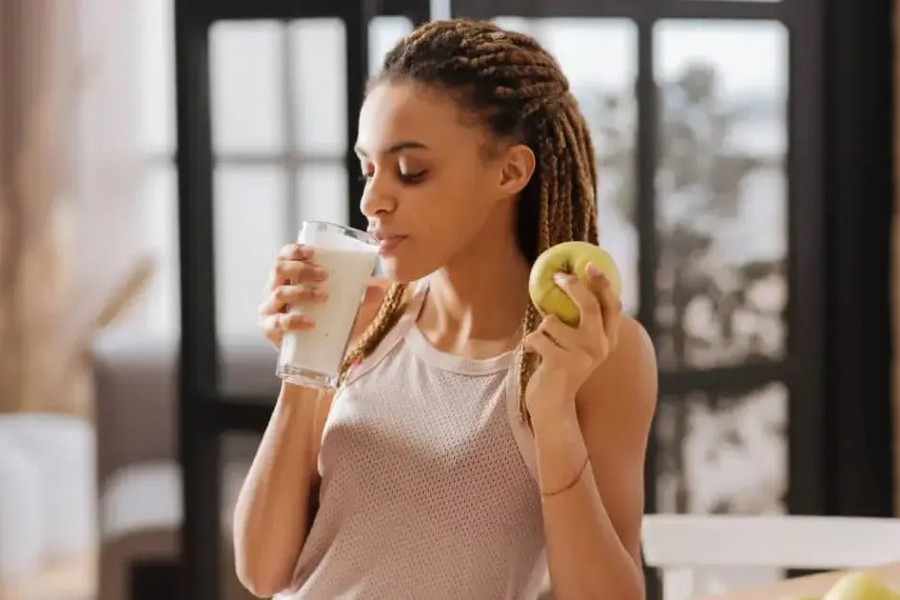 Summer is a great time for outdoor activities as you needn't worry about freezing temperatures.
Besides feeling inspired to jump out of bed and hit the gym, you can get a fair dose of relaxation during weekend trips and beach vacations. However, research suggests that high temperatures can elevate anxiety levels. You heard right- you may feel more stressed during the summer months!
So how can you manage your stress levels and make the most of the sunny season? Well, you need not do much to cope with the anxiety triggers during long days and busy weeks when your kids are at home. But, of course, you've got to commit to a better self-care strategy to keep negative thoughts at bay.
It's the best time to embrace a wellness routine from scratch or rework your existing one to get ahead of the seasonal woes. Lucky for you, we've got some legit self-care advice that actually works. So relax, and let's embark on the ultimate wellness journey for the season.
Stay hydrated
That's a great start and the obvious thing to do when you sweat in the summer heat. Staying hydrated does more than restore the electrolyte balance in your body. It can also help you cope with summer anxiety.
Drinking plenty of water replenishes your energy levels and peps your mood in minutes. Add a dash of lemon to your glass to get detox benefits. And you'll have glowing and acne-proof skin too. Is there an easier way to boost your self-care routine this summer?
Watch what you eat
Your diet is the mainstay of self-care, so you need to pay extra attention to what you eat this season. Well, you've got to skip anxiety triggers like sugar, alcohol, caffeine, and processed foods first. Double up on cooling and hydrating options like seasonal fruits and veggies.
They're great for health and prevent weight gain. Plus, they make you feel good. So skip the sugary desserts and ice creams, and reach out for a bowl of chilled fruits. What a healthy swap!
Get some exercise
Exercise may not be on your mind on a hot and humid day, but it can do wonders for your mental health. It releases feel-good endorphins that reduce anxiety naturally. You can opt for a cool-off in the pool if a sweaty gym session sounds like a lot of work.
Or try reworking your schedules to fit in an early-morning or late-evening walk, as it's not too hot at these times. Just find ways to keep moving to stay on the self-care track. It's easier than you imagine.
Find some shade
If you're feeling overheated and overwhelmed, find some shade in your home or garden. Spending time in a cool, shady spot is an effective self-care measure. The feeling is immensely relaxing and comfortable. And you get to sit back and enjoy the beautiful summer scenery.
You can even plant a few trees in your backyard well before the season sets in so that you have an outdoor haven ready.
Sleep like a baby
Well, this sounds easy, but you may find yourself struggling to reset your circadian rhythm. Even if you manage to clock eight hours, sleep quality may be an issue. Popping a sleeping pill seems like an easy shortcut, but medication does more harm than good. Why not try cannabis as a safe and natural alternative?
The good thing is that it's now legal in many states in the US. You can check online options like Ghouse delivery service and order your stash for doorstep delivery. That's discreet and convenient, right? Integrate a vape, tincture, or edible into your bedtime routine for quality sleep this season.
Embrace a hobby
Summer weekends can get long and boring if you're an active person. You may even feel anxious doing nothing, so why not embrace a hobby? Try gardening to feel more grounded, read books to expand your perspective, or learn a new language to hone your skills.
You may even pick a weekend side hustle such as writing or designing. It doesn't hurt to earn some extra dollars and splurge them on self-care, right? And embracing a hobby hardly leaves time to feel anxious.
Enjoy some alone time
Wellness practitioners overemphasize the value of alone time when it comes to alleviating anxiety. It may be the best way to regain perspective and cope with negative emotions. Whether you prefer to read a book, listen to your favorite music, or step out for retail therapy, taking time for yourself does wonders for your mental health.
It can help you recharge and feel more centered. And, it's a great way to escape a house full of noisy kids. Ask your partner to handle them for a bit and take a break.
Reach out to a friend
Spending time alone is an essential form of self-care everyone must try. But you shouldn't go overboard with solo time. Reaching out to a friend or loved one can make a difference when you feel anxious or overwhelmed.
Just talking to someone you trust makes you feel better and more supported. The next time anxiety gets the best of you, invite your best friend to your favorite coffee shop for some quality time together.
Take a break from social media
Scrolling social media sounds relaxing, but too much of it can be a source of anxiety. Imagine how stressed you may feel seeing people holidaying at exotic locations or flaunting their latest achievements. How about taking a break from social media?
You can do even better with a complete digital detox for a weekend. Even a short break is good enough to feel relaxed and present at the moment. And it purges all the negative emotions caused by tech overload.
Take a summer vacation
If all else fails, take a vacation to do away with summer anxiety. Well, it's something everyone should do at this time of the year, right? Whether you prefer to hit an exotic beach, explore a new city, or staycation at home, taking a break from routine can be rejuvenating.
You can go with your family or friend, or even indulge in a solo trip. But manage your budget wisely to stay stress-free.
Remember- self-care isn't selfish!
Most importantly, remember that self-care isn't selfish. You deserve your share of TLC, so why not start with an all-new self-care routine this summer? Follow these tips to have the best season ever!
Related Articles
---