---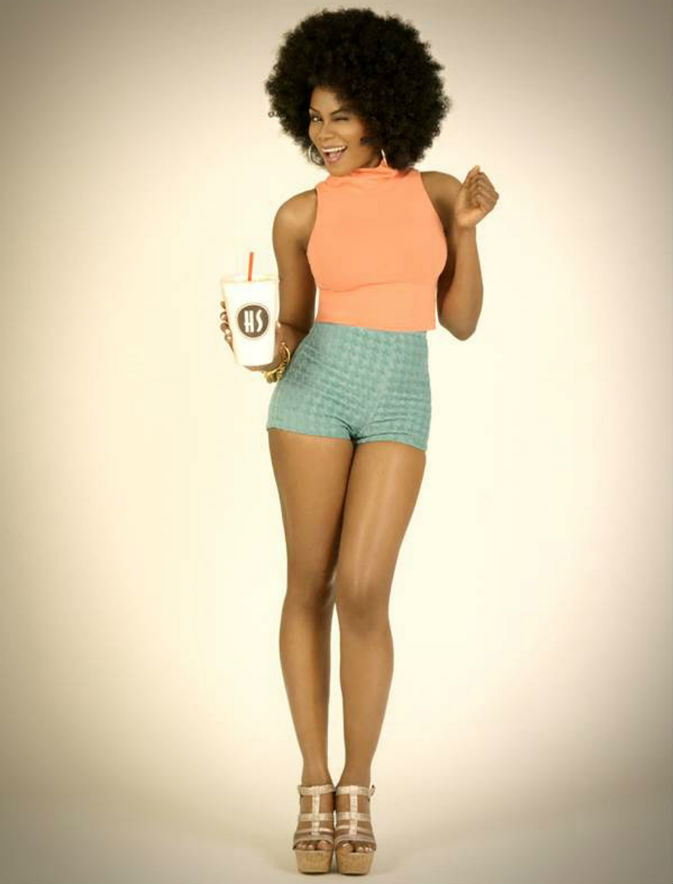 After receiving over 55 applications, Harlem Shake, a modern "burger and milkshake joint" in Harlem, has narrowed the search for "Miss Harlem Shake" to ten finalists who best represent Harlem…and appreciate a good burger!
The restaurant has selected the top ten ladies who will move forward through the next round of voting. Now it's up to the people to vote for their favorite contestant!
Each order placed at Harlem Shake between July 21st and August 31st will come with a ballot featuring the 10 semi-finalists. There will be a scoreboard on display in the restaurant to track each contestant's progress. The top five with the most customer votes will continue on to the final ceremony in September where a winner will be chosen by a judging panel of notable Harlem faces.
The lucky lady who is crowned "Miss Harlem Shake" will receive fortune, fame and feast: $1,000 to a charity of their choice, $500 to keep, and best of all, free Harlem Shake burgers for a year.
Stay tuned for more information about the final ceremony on September 13th hosted by pop culture expert and blogger Patrick Riley.  All are invited to join the party and watch us crown "Miss Harlem Shake!"
Checkout the finalist:
Tiffany Nicole Bennett, 28, Model and Actress
Tiffany supports Harlem by participating in community events including Harlem Week and the Harlem Day Parade.
Charity of Choice: The Sophumelela Centre in East London, South Africa
Davisha Davis, 26, Media Specialist
Davisha started her own non-profit organization to teach girls of Harlem to respect themselves and give back to the community.
Harlem Charity of Choice: Project V Inc.
Tavaya Davis, 25, Tax Accountant and Flight Attendant
Tavaya makes Harlem a better place by volunteering and always connecting with her Harlem neighbors from restaurants to front stoops, encouraging them to get involved and donate back to the community.
Harlem Charity of Choice: Harlem Grown
Ljeoma Eboh, 23, Health Educator/PhD Student and Blogger
Through her work at Harlem Children's Zone, Ljeoma encourages Harlem's youth to be happier and healthier so that their generation can continue to inspire the world.
Harlem Charity of Choice: Harlem Children's Zone
Elan Ferguson, 35, Family Program Coordinator and Teaching Artist
By being involved with a neighborhood art museum that highlights artists of African descent, Elan promotes wellness, art, self-expression and family.
Harlem Charity of Choice: The Studio Museum in Harlem
Denise House, 51, Methadone Maintenance Treatment Program Counselor
Denise has lived in Harlem her whole life. She has alopecia areata and feels her bald head helps her meet new people as she gets compliments from strangers on her unique appearance.
Harlem Charity of Choice: Harlem Children's Zone
Liz Jackson, 32, Inclusion Activist
Liz is known in the neighborhood as the girl with a purple cane and a smile, giving her the local nickname "Smiley." She is also volunteers at the Harlem non-profit Harlem RBI, which provides inner-city youth with opportunities to play and learn.
Harlem Charity of Choice: Harlem RBI
Amara Korley, 19, Student, Artist and Hostess
Amara grew up in Harlem and feels that as a vegetarian, she can bring a new perspective to the burger world.
Harlem Charity of Choice: The Innocence Project
Casandra Rosario, 24, Food Blogger and Event Planner
By planning community events, Casandra promotes local Harlem businesses to the public. She also enriches local youth by working at the Be G8 Foundation.
Harlem Charity of Choice: Y.U.N.G. Harlem
Danielle Summons, 24, Singer, Songwriter and Actress
Danielle cares about the cultivation of Harlem youth and regularly attends Tuesday night teaching and Sunday service at her church, First Corinthian Baptist.
Harlem Charity of Choice: Harlem School of the Arts
Want to vote, the in-store customer voting started on July 21st and ends August 31, 2014. So make your way over to Harlem Shake at 100 West 124th Street at Lenox Avenue,New York, NY 10027.
---