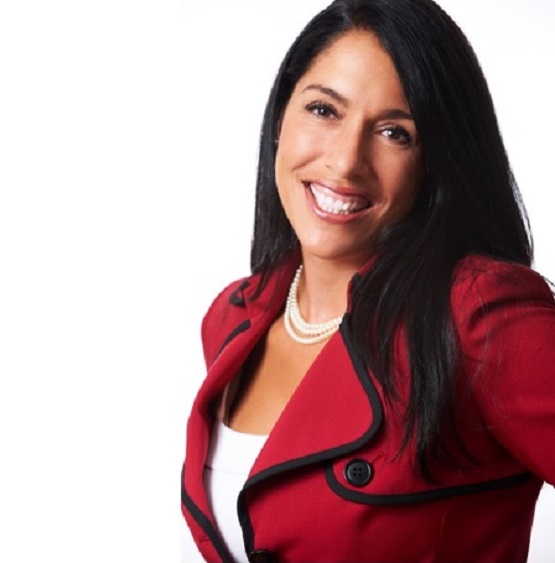 Fourteen leaders from the regional construction industry have joined to form the second DDC External Advisory Board, lending guidance to the Minority- and Women-Owned Business Enterprise (M/WBE) program at the NYC Department of Design and Construction (DDC), one of the City's leading agencies in awarding contracts to M/WBEs.
Established in 2015, the DDC External Advisory Board is unique among City agencies, with a mission to work with the agency to develop, broaden and facilitate innovative practices, procedures and initiatives to foster diversity and inclusion, as well as advance procurement opportunities for NYC-certified M/WBEs.
Several of the Board's recommendations have led to direct increases in M/WBE utilization at DDC, including a suggestion to "unbundle" professional service contracts. DDC maintains contracts for professional services such as architecture, construction management, special inspections, structural engineering and landscape design. At the Board's suggestion, the contracts were divided into Micro, Small, Medium and Large sizes for projects of different values. Following the change, M/WBE participation rose to almost 50% of DDC's overall professional services contracts.
The Board in 2016 suggested that the agency hold M/WBE matchmaking events that pair M/WBE subcontractors with general contractors that are seeking to partner with them in order to meet their contractual M/WBE goals. DDC has since held four of the matchmaking events, including one in February 2018.
The Board also informs DDC on general industry issues, and recently made several suggestions to streamline the payment process so that vendors can receive payment faster for work that has been completed on DDC projects.
Under the leadership of DDC's Chief Diversity and Industry Relations Officer Magalie Austin, DDC is a leading City agency for contract awards to M/WBE firms, helping New York City move closer to Mayor Bill de Blasio's goal of awarding 30% of the value of City contracts by 2021 to M/WBEs. From Fiscal Year 2015 to Fiscal Year 2018, DDC increased its overall M/WBE utilization rate from 9.7% to 25.7% while awarding over $1.61 billion in contracts to M/WBEs. In addition, over half of all City M/WBE contracts awarded to M/WBEs in Fiscal Year 2017 were through DDC.
"The members of the DDC External Diversity Advisory Board come from the construction industry and share a passion for increasing opportunities for M/WBE firms," said DDC Acting Commissioner Ana Barrio. "The Board is a valuable resource that provides real-life insight into how the policies and procedures associated with the City's capital construction process affect emerging firms. Discussions range from top-level M/WBE policy to how M/WBE firms manage detailed work such as submitting forms for payment. The Board's input is vital to expanding on the success of our M/WBE program."
Elizabeth Velez, President of the Velez Corporation who has chaired the Board since its inception, said, "We applaud the Department of Design and Construction for recognizing the value and collaborating with their External Advisory Board to increase opportunities for M/WBE businesses. By right-sizing contract values, implementing prequalification processes, and stream lining procedures, DDC has increased competition and diversity in the building of New York City."
"McKissack is proud to be an industry partner with the NYC Department of Design and Construction in their efforts to create a business environment of awareness and inclusion for the M/WBE community," said Julie Harris, Vice President at McKissack & McKissack. "As I have put my boots on the ground for some of NYC's most iconic projects, contributing to the advancement of diversity and M/WBE inclusion, I truly appreciate DDC's enthusiasm to innovate and advance procurement opportunities for MWBEs. This is the real deal and I am excited to be on the DDC External Diversity Advisory Board and assist the DDC in fulfilling its mission for our city."
"I am committed to making a difference," said Debra Inwald, Founder and Principle of Works-in-Progress Associates. "The M/WBE Board has a decisive role in expanding opportunities for all city firms to share in the opportunity of building New York City facilities, and to contribute to the spectacular civic works that defines the city."
"DDC is very important to the local construction industry, and the External Diversity Advisory Board is a way to help the agency advance M/WBE firms," said Roberto Leon, Senior Vice President for CSA Group. "M/WBE firms provide quality services to New York City's public sector, and the DDC Board is an example for other agencies to follow as they establish their own initiatives to create opportunities for these companies."
"To accomplish the goal that 30% of NYC agencies' procurement budget be awarded to M/WBEs, it is vital that the pool of certified M/WBEs be expanded through community outreach and a uniform system of certification,"
"To accomplish the goal that 30% of NYC agencies' procurement budget be awarded to M/WBEs, it is vital that the pool of certified M/WBEs be expanded through community outreach and a uniform system of certification," said Samuel Padilla, Founder and President of Padilla Construction Services. "The City and DDC recognize the need for diversity inclusion, and DDC's proactive approach to eliminating barriers and increasing M/WBE participation is evident by its establishing a well-rounded External Diversity Advisory Board. Board members' experience and expertise in dealing with various NYC agencies and authorities is invaluable. As a M/WBE contractor, I am proud to serve on the DDC External Diversity Advisory Board."
---
---
"I am very impressed with the current DDC External Diversity Advisory Board and am delighted at the work they are doing for M/WBEs," said Nayan Parikh, Founder and President, Ashnu International Corp. and President, NY Tri-State Chapter, National Association of Minority Contractors. "I look forward to working with DDC and the Board to continue its good work in the future."
"As a business owner, I know the struggles and challenges that firms face and the importance of business owners having a say in the process," said Joycelyn Taylor, President of TaylorMade Contracting LLC. "I often hear from City agencies that they have goals for M/WBE utilization but also policies and processes that create barriers to meeting those goals. It's my vision that we'll be able to break down some of those barriers and some of the glass ceilings. I bring the perspective of someone who has previously worked for a state agency, in corporate America and who is now a business owner. It is important to be able to view things from all of these perspectives."
"The Advisory Committee brings together a wealth of experience and a wide breath of point of views," said Karine Williams, Founder and President of Akela Contracting LLC. "The mix of industry professionals gives us the unique opportunity to review standards and protocols, and work together to improve the growth and development of M/WBE firms."
DDC hosts and attends multiple events each year to connect with and inform M/WBEs about contracting opportunities, including two large open houses coming up at DDC in April and June 2018. In October, DDC hosted its 4th Annual Conference on Contract Opportunities. Since 2015, the Office of Diversity & Industry Relations has engaged almost 4,000 M/WBEs, either through direct outreach or at networking events. In that time, DDC has held more than 60 capacity building workshop sessions to help M/WBEs grow their businesses.
For more information, please visit nyc.gov/ddc
Photo credit: Board Chair Elizabeth Velez, President of the Velez Corporation/.
Related Articles