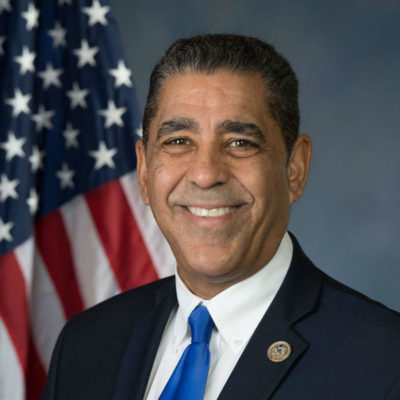 Rep. Adriano Espaillat (NY-13) released the following statement today in recognition of National Teachers Appreciation Day.
"National Teacher Appreciation Day is an opportunity for us to celebrate the nation's many hardworking teachers and deliver our thanks and gratitude to them," said Rep. Espaillat. "The work of a teacher extends far beyond the walls of the classroom. By engaging our students academically and empowering them personally, teachers provide our youth with opportunities that give them a stronger, brighter future.
"In New York City, our 1.1 million students are educated by some of the finest teachers in the country. These dynamic teachers spark students' curiosity and confidence, guiding the next generation of leaders and visionaries. Without the education that I received from my wonderful teachers, I would not be where I am today, sitting as a Member of the United States Congress.
"At a time when President Trump and Secretary of Education Betsy DeVos have signaled a desire to fundamentally reshape our education system at the expense of better academic outcomes for our students, it is more imperative than ever that we support the teachers who devote their time and energy to ensuring that every one of our students reaches their full potential."
Related Articles
---
VIDEO
---
"We re-imagine, recreate, and redeem cultural omissions and misrepresentations of Blackness, for the culture. ...." This post is made in partnership with British Pathé.