---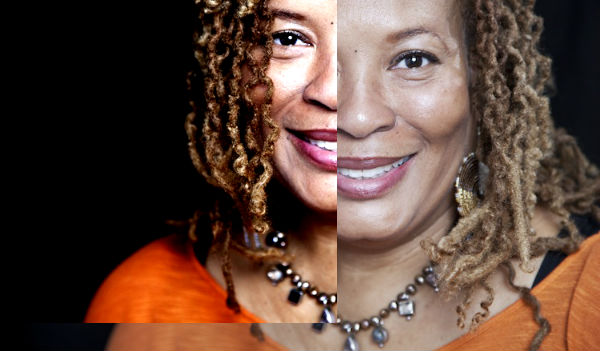 Harlem Stage is proud to announce the arrival of its new Director of Programming, Monique Martin. Ms. Martin's creative vision will incorporate both the longstanding artistic legacy of Harlem and the larger global arts community by inviting artists from around the world to share their talents at Harlem Stage.
As a propagator of art, culture and ideas, Ms. Martin brings her passion and experience in community building through the arts to Harlem Stage, a venue that for over 30 years has had a long-standing tradition of commissioning, nurturing and presenting the works of visionary artists of color. While celebrating the unique and diverse artistic legacy of Harlem and the indelible impression it has made on American culture and the world, Harlem Stage boasts legendary artists such as Harry Belafonte, Max Roach, Sekou Sundiata, Abbey Lincoln, Eddie Palmieri, Maya Angelou and Tito Puente, as well as contemporary artists like Bill T. Jones, Vijay Iyer, Mike Ladd, Meshell Ndegeocello, Christian Scott aTunde Adjuah, Jason Moran, José James and more. In 2006, Harlem Stage opened the landmarked, award-winning Harlem Stage Gatehouse.
As Director of Programming, Ms. Martin will be tasked with introducing a wider and more diverse scope of artistic programming to Harlem Stage's famed Gatehouse Theater. Her first programming season will be announced publicly on August 8, 2017. Tickets for these events will be available for sale on August 14, 2017.
In addition, Ms. Martin will supervise the WaterWorks program, which commissions and supports new works being developed at Harlem Stage. As part of the 2017-2018 season, Ms. Martin will shepherd the latest project by the critically acclaimed, Grammy nominated jazz trumpeter Christian Scott aTunde Adjuah; himself a WaterWorks artist in the second year of a three year residency made possible by a Building Demand for the Arts Implementation grant from the Doris Duke Charitable Foundation.As part of this season's Stretch Music Residency, Scott aTunde Adjuah will honor the rhythmic tradition of his Afro New Orleanian/Black Indian culture. Scott aTunde Adjuah has been lauded by JazzTimes magazine as "the Architect of a new commercially viable fusion" and "Jazz's young style God." Ms. Martin will also help to foster the work of another WaterWorks artist, Tamar-kali, a musician with rock, blues, African and gospel leanings most well known for her work with the Afropunk festival. Tamar-kali will further develop an interdisciplinary work entitled, "Demon Fruit Blues" that explores and interrogates gender binaries, patriarchy, and womanhood by examining the origins of misogyny.
Ms. Martin will also oversee the commissioning of choreographers for E-Moves, Harlem Stage's signature dance series now in its 19th year. The series presents choreographers of color who are unafraid to take risks and push the boundaries of the art form.
In addition, she will expand the reach of Uptown Nights, Harlem Stage's music experience that is dedicated to presenting innovative emerging and progressive artists who are advancing and deconstructing boundaries within the contemporary forms of soul, hip hop, jazz, R&B, funk, rock, electronic music and more in an intimate cabaret setting. The series aims to discover the unsung geniuses of our time and provides room for musical experimentation.
"Monique Martin joins the Harlem Stage team at a unique time. We've just completed 10 years of extraordinary programming of our WaterWorks series through which we commissioned new work by 50 visionary artists of color. The impact has been remarkable. The passionate curatorial practice of Brad Learmonth and later Simone Eccleston inspired artists and audiences alike. But as time and life demanded, they moved on to new challenges.
But what to do for our next act? Call it serendipity, call it fate or a blessing, the door opened and in walked Monique Martin who, after 10 years of fabulous programming at Summer Stage, was also ready to move on and walked through that open door to join Harlem Stage as our new Director of Programming. Monique joins the dedicated and expert team of the board and staff at Harlem Stage to guide us in expanded vision – all the while staying true to mission. She knows the artists with whom we've worked and supported; her network of artists runs wide and deep. While she is respectful of the legacy programs that she is inheriting, she is connecting us to new artists – artists from Africa, Europe and of course right here in Harlem. We are proud to welcome Monique and in doing so eager to welcome you to our next Act in the life of Harlem Stage," said Executive Director, Pat Cruz.
"Harlem Stage is a beacon of innovation dedicated to identifying, incubating and supporting visionary artists of color. This bold mission is vital, now more than ever, as communities across New York City, the nation and the world wrestle with questions of identity, equity and belonging. Fostering culturally diverse art and ideas anchored in the rich legacy of Harlem and reflective of the diaspora is the genesis of my programmatic vision. This season Harlem Stage will continue to be a 'Sanctuary Space' for dialogue, bridge building and transcendent theater, music, dance and film. Artists from down the block, around the way and across the globe will present bespoke programs to ignite our imaginations, pose disrupting questions and ground us in our collective commitment to a world that honors everyone. It is my honor to join this brilliant institution whose history of amplifying and propelling voices, often on the margins, is extraordinary. We look forward to holding space with you and honoring our humanity," said Monique Martin, Director of Programming.
Previously, Ms. Martin brought her vision and expertise to City Parks Foundation (CPF) from 2007-2017 as Programming Director for SummerStage (known as New York City's largest free performing arts festival), where she presented thoughtful programming to New York City communities annually in Central Park and 100+ parks city wide, presenting over 1,200 multi-genre programs reaching annual audiences of over 600,000. Ms. Martin expanded the programming by including contemporary circus, along with presenting national and international artists. Prior to joining CPF she was Associate Director of Programming for Lower Manhattan Cultural Council (LMCC) as part of the River to River Festival.
Ms. Martin succeeds Simone Eccleston who after an 11-year tenure is currently The Kennedy Center's Director of Hip-Hop Culture and Contemporary Music.
For more information on Harlem Stage, visit: www. harlemstage.org.
For a full list of donors, please visit: www.harlemstage.org/donate/our-supporters
Related Articles
---