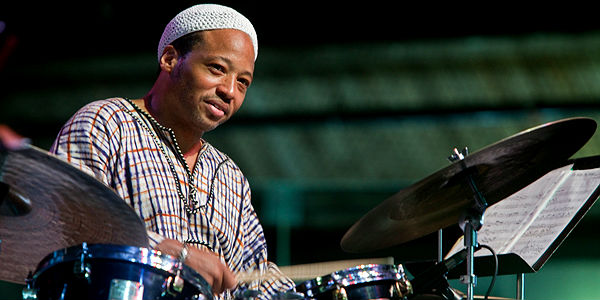 Two 50 year old organizations Jazzmobile and New Heritage Theatre Group are joining the Buddhist Global Relief and Interchurch Center to produce Concert to Feed The Hungry at the Interchurch Center on Thursday April 30, 2015 in celebration of International Jazz Day.
The evening concert at 7 pm will feature performances by legendary saxophonist David Liebman, bassist Larry Grenadier, singer/songwriter Rebecca Martin, jazz and blues vocalist Sandra Reaves Phillips, drummer Winard Harper (pictured), Senegalese percussionist Alioune Faye, organist Akiko, the Leni Stern Group and pianist Migiwa Miyajima.
Here's the flyer for the event: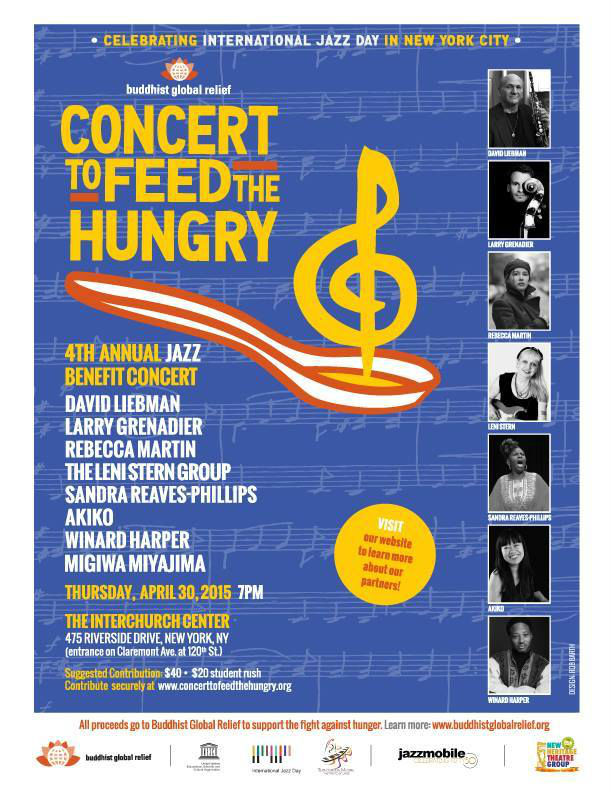 The day-long event will commence with 3 music workshops and a symposium for young students, residents, and visitors. Jazz educator/drummer/percussionist Winard Harper, jazz/blues vocalist Sandra Reaves Phillips and pianist Migiwa Miyajima will conduct workshops celebrating the significance of music as a global force for peace and understanding.
Daytime events are complimentary.
Tickets for the evening concert can be purchased at the door and a $20-$40 donation is suggested. Interchurch Center is located at 475 Riverside Drive @120th Street, New York, NY.
All proceeds go to the Buddhist Global Relief which sponsors projects around the world that help poor communities overcome hunger and malnutrition and provides education for women and girls in at risk communities.
Related Articles
---