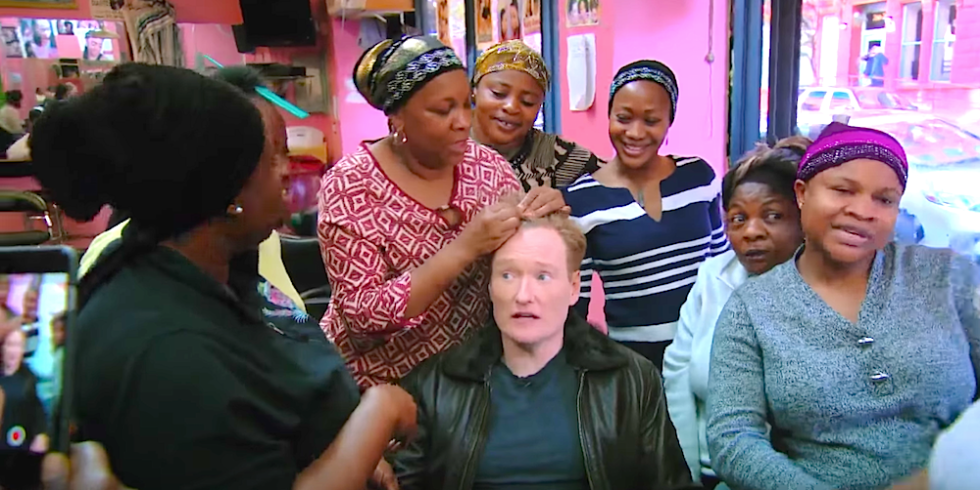 Esquire magazine writes that this week, Conan O'Brien is back in New York filming his show from the iconic Apollo Theater in Harlem.
Of course, O'Brien is no tourist in New York, from his time writing on Saturday Night Live after graduating from Harvard to his nearly two decades hosting various late night shows in the city. Since 2010, after a messy back-and-forth with NBC, O'Brien has been filming his TBS late night show from Warner Bros. Studios in Burbank, California. But there, his show has replaced the vibrant NYC streets with the laid back sun of California.
Via GIPHY
There's something missing from his man-on-the-street sketches in California. And that seems so obvious after watching this clip of him hanging out in Harlem. The personalities are hilarious. People aren't afraid to randomly sing ABBA on the street or admit to what's almost definitely an illegal counterfeiting operation.
You should come back to Harlem, Conan. Sure, we don't have the always-temperate climate or a Pure Barre on every corner, but there are souvenir salesmen who will try to squeeze $200 out of you for a t-shirt.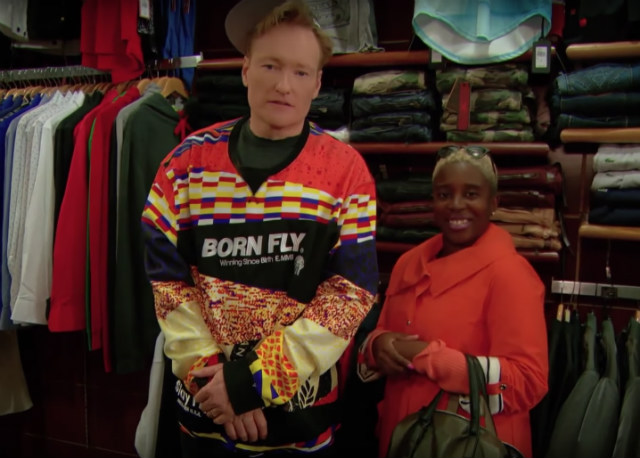 Here's a great video from 125th Street:
Article from Esquire has been edited for publishing.
---
---
Conan had such a great time with Viviane in Harlem that he invited her on stage at the world famous Apollo Theater to belt some Stevie Wonder.
Related Articles