---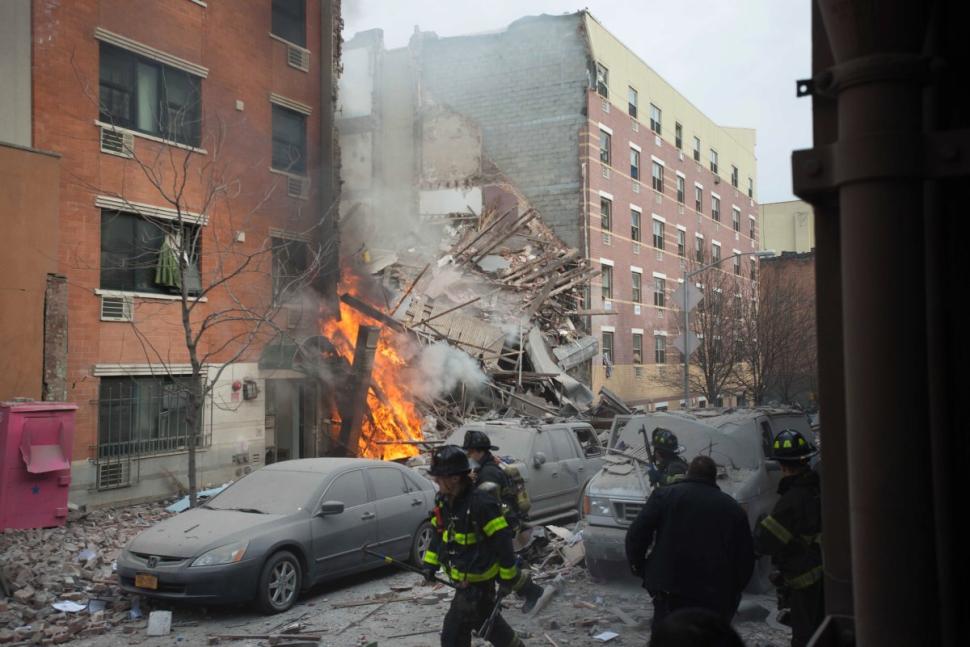 State regulators on Thursday accused Con Ed of 11 violations of gas-safety regulations in last year's East Harlem building explosion that killed eight people.
The Public Service Commission, in its 20-month investigation of the deadly blast, found Con Ed failed to properly install a gas pipe leading to the Park Ave. building and failed to call for Fire Department backup after it received two reports of gas odors.
Investigators also found the utility was not properly certifying its workers and contractors in the "plastic fusion" connections used at the site.
Additionally, the probe found a contributing factor in the blast was the "undermining" of Con Ed's gas line by a city sewer line that went unrepaired for several years.
"Not only do we need to make sure that the rules are right, but we need to make sure that they are complied with in all their fidelity," Commission Chairwoman Audrey Zibelman said in accepting the investigation by the PSC's staff.
Commission members gave Con Ed 30 days to respond to the report before they decide on further actions, which include a disciplinary hearing or lawsuit. Both actions could result in heavy fines for the utility.
Con Ed, in a statement, vowed to respond to the PSC's report and continued toplace blame for the blast on the city and the broken sewer line.
"We maintain that a cracked fitting, damaged by undermined street infrastructure from a pre-existing sewer breach, was the source of the leak that led to the East Harlem gas explosion," the company said.
Con Ed also stressed it has been making "significant enhancements" in its public-safety programs since the blast.
"We also agree on the importance of doing everything in our control to prevent a tragedy like this from happening again," the utility said. "We implemented monthly gas leak patrols, enhanced response protocols with the Fire Department and are working closely with the city on coordinating street infrastructure projects."
The commission's findings are similar to those released earlier this year by the National Transportation Board, which blamed the blast on the improper gas pipe connection.
Federal investigators also noted, however, that the city's failure to repair a breached sewer main adjacent to the pipe may have contributed to the severity of the explosion.
The gas explosion flattened two buildings, killed eight people, injured 50 others and left more than 100 families homeless. Five businesses were also displaced in the blast.
Among the injured was Oscar Hernandez, who turned 16 while unconscious in a hospital bed and later awoke — 11 days after the blast — to learn his mother and older sister were dead. Others suffered injuries so severe they had difficulty returning to work and resuming normal lives (via source).
No related posts found...
---