---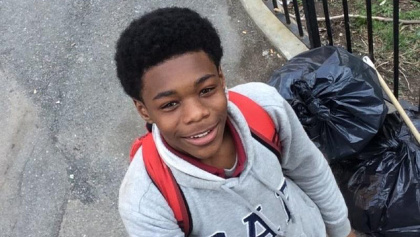 A community's hope to end gun violence echoed through East Harlem on Saturday. The plea comes after 16-year-old Juwan Tavarez was shot in the head last Friday afternoon. He later died at Harlem Hospital.
The shooting happened outside the Jefferson Houses on Third Avenue right across the street from a middle school. Police say the incident started as an argument between the two groups at the housing complex.
Community organizers are determined to see change – this as the search for a young man's killer is underway.
Police are offering a $2,500 reward in the case. There are no suspects at this time.
Please call 9-1-1 if you have any information that can lead to the apprehension of a suspect.
Via source
Related Articles
---