---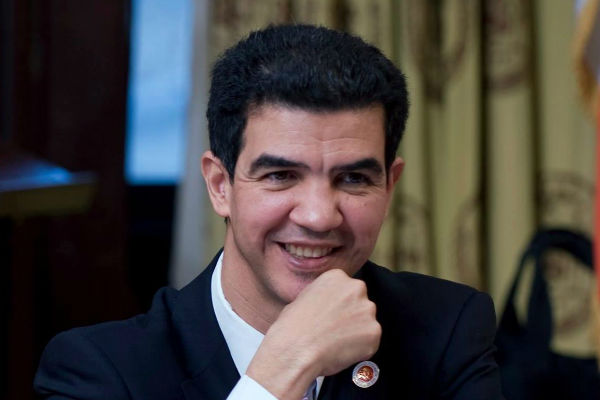 Dear Friends and Neighbors,
We are a country built by immigrants from all over the world, who regardless of their legal status, make countless economic, social, and cultural contributions to this country.
A Dominican Juan Rodriguez was the first non-Indian, first Latino, and first Settler to land of New York City in 1613. A Haitian Jean Baptiste Point Du Sable was Chicago's first non-Indian Settler, who is considered the "Founder of Chicago".
When we are closing so many doors for hard working immigrants, we are closing our own doors for a successful future for our country.
Right here at home, immigrants are finding themselves at the mercy of Federal authorities as they face certain deportation under this administration. Last week, an activist, father and hardworking immigrant Ravi Ragbir was detained and sent away for deportation. As activist gathered to defend Ravi, 18 people were arrested including myself and my colleague Jumaane Williams.
When communities are under attack we can not stand silent. We invite you to join U.S. Congressman Adriano Espaillat, NYC Comptroller Scott Stringer, NYC Public Advocate Letitia James, Manhattan Borough President Gale Brewer, NYS Assemblywoman Carmen De La Rosa, State Senators Brian Benjamin and Marisol Alcantara, community organizations, community leaders, among others for a Community Rally TOMORROW Wednesday, January 17 at 6:00pm in support of Council Members Ydanis Rodriguez, Jumaane Williams, Immigrants, and Human Rights.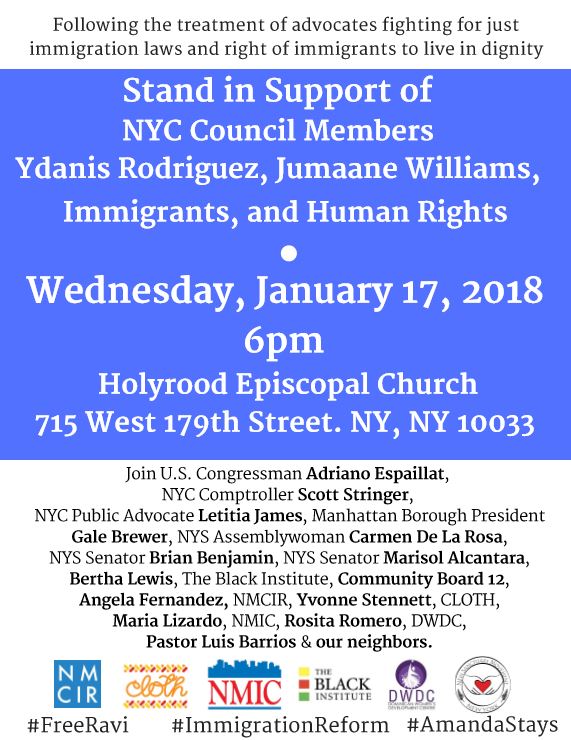 Via Council Member Ydanis Rodriguez
Related Articles
---