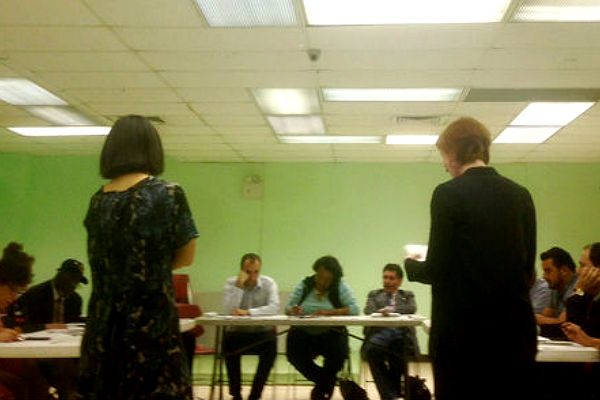 Manhattan Borough President Gale A. Brewer's office is accepting applications for membership on Harlem and on Manhattan's Community Boards and encourages all eligible Harlemites and New Yorkers living, working, or studying in the borough of Manhattan to consider applying to serve on their local Community Board.
"Right now Manhattan's Community Boards are in the center of a debate over the most ambitious rezoning proposals in a generation," said Manhattan Borough President Gale A. Brewer. "Community Boards may be New York City's most grassroots level of government, but they are deeply involved in some of our city's biggest policy questions. If you want to make a difference on anything from investment in our parks and public spaces, to determining the future of our city's skyline and streetscape, Community Boards are the place to start."
Community Board members are appointed to staggered two-year terms by the Manhattan Borough President, with half selected solely by the Borough President and half nominated by the City Council members representing each Community Board district. Since taking office, Brewer has enhanced the selection process by introducing online applications and a robust review process that includes group interviews with discussion and problem-solving components.
Three hundred Community Board seats are up for two-year appointments each year in Manhattan, and an additional seven one-year vacancies created by departing members will be filled in the 2016 application process. Community Board selections for 2016 will be announced in late March. There are 4 Community Boards (Community Board 9, Community Board 10, Community Board 11 and Community Board 12) in Harlem, 12 Community Boards in Manhattan and 59 citywide.
Applications can be completed online at http://manhattanbp.nyc.gov/cbapply.
Applications must be complete and submitted by 5:00 pm on January 29.
(A PDF version is also available for download, printing and mailing; printed applications must be postmarked by January 29.)
Related Articles