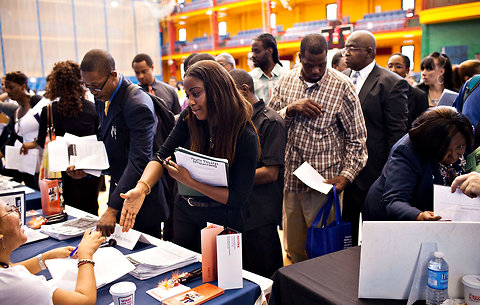 Need/looking for a Job? Need help with making a resume?  Employers with job openings will be onsite, as well as resources to prepare you for job interview/resume skills.

Those in attendance to include (but not limited to): BANCO POPULAR, Columbia University, Yeshiva University, CUNY, the Port Authority, Don Coqui, WorkForce1.
Also, NYC Dept of Administrative Services will also be present talking about the Civil Service Exam – this test can help you be eligible for many city jobs, including at the Dept. of Sanitation and Dept. of Parks.
You don't have to live in CB12M to attend this event.
FREE EVENT!. Bring your resume.
---
Become a Harlem insider - Sign-Up for our Newsletter!
---
For more information please contact CB12M at pgarcia01@cb.nyc.gov
June 18th, 10am to 1pm.
Isabella Geriatric Center , 515 Audubon Ave, New York, NY 10032, (212) 342-9200, www.isabella.org/
Event Co-Sponsored by: State Senator Adriano Espaillat, Assemblyman Farrell & Linares, Manhattan Borough President Gale Brewer, Office of Scott Stringer, Councilman Ydanis Rodriguez & Mark Levine, Washington Heights Chamber of Commerce, Columbia University, Yeshiva University, NIMIC, Isabella Geriatric Center & CB12M
Related Articles
---
VIDEO
---
"Dr. Harry Delany is a renowned Harlem born and raised surgeon, the son of the great jurist and civil rights leader, Hubert Delany...." This monthly post is made in partnership with Harlem Cultural Archives.