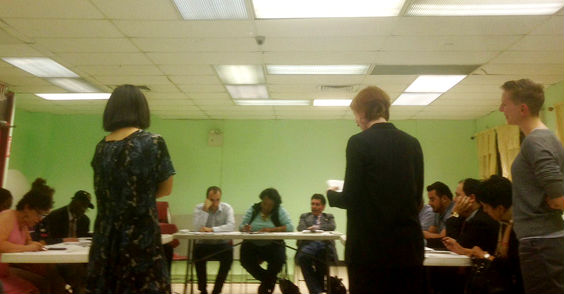 Community Board 11 of Manhattan will hold a public hearing on the Mayor's Preliminary Budget for Fiscal Year 2019.
The public is invited to present testimony at the hearing on how the preliminary budget addresses the needs of our community and responds to the Community Board's Capital and Expense budget requests.
All persons can submit comments for CB11's consideration via:
Email. You can email written comments to mn11@cb.nyc.gov
Mail. You can mail written comments to the attention of Angel D. Mescain, District Manager, Manhattan Community Board 11, 1664 Park Avenue, New York, NY 10035. Written comments must be received no later than 5:00 p.m. on February 15, 2018.
Speaking at the Hearing. Anyone who wants to comment during the public hearing must sign up to speak at the meeting before the hearing begins. Each registered speaker will be allowed three minutes to speak.
Further information may be obtained online at: www.cb11m.org/nyc-budget-fy-2019/
Related Articles
---