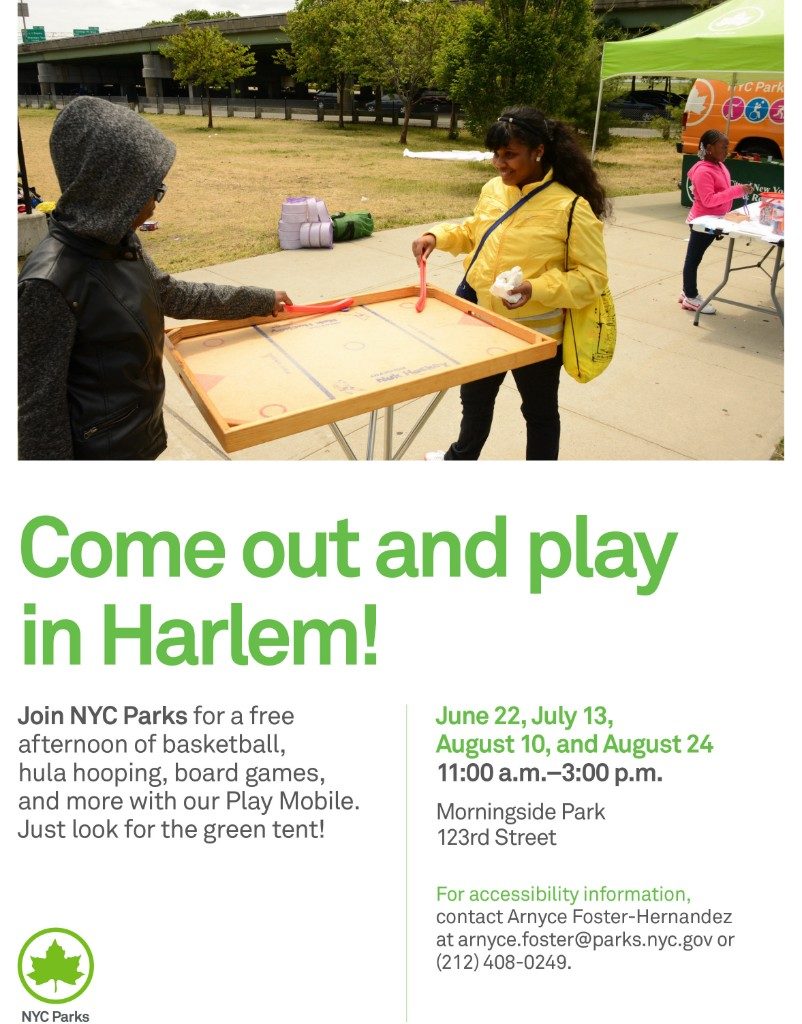 Get your dancing shoes ready for a afternoon of basketball, hula hooping, board games, and more with our Play Mobile event in Morningside Park at 123rd Street in Harlem, New York.
Just look for the green tent!
Free, June 22nd, July 13th, August 10th and 24th, 2018
11 am – 3 pm
Marcus Garvey Park Richards Rodgers Amphitheater, 18 Mount Morris Park West (at 122nd Street, New York, NY, parks.nyc.gov
No related posts found...