---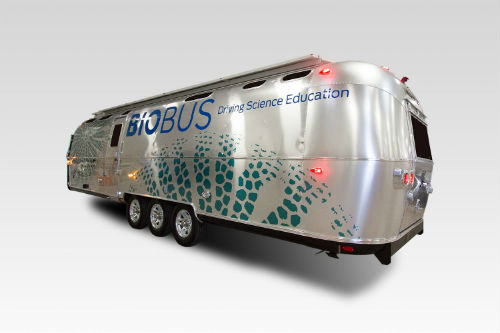 On Tuesday, September 26, 2017, BioBus celebrates the launch of a new mobile laboratory and the beginning of the school year. Join members of the community, scientists, and supporters to be the first to board BioBus II. Guests will enjoy food and refreshments while exploring the research microscopes in our mobile and community labs at Columbia University's Zuckerman Institute.
Tickets to the BioBus II Launch Party are $25 – $1,000 and all proceeds support BioBus programs. Thanks to a generous donor, a matching gift will be made for all ticket purchases and donations made up to $25,000. For information RSVPs please contact our Development Manager, Amy Miller, at Amy@BioBus.org or 347-480-8083.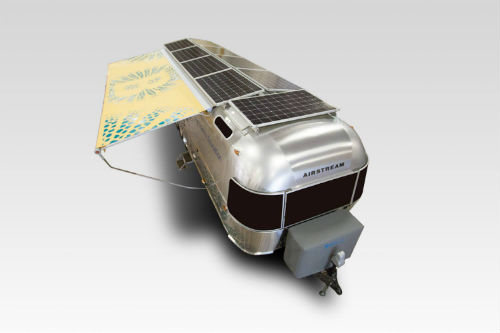 BioBus II, built on an Airstream trailer, is a one-of-a-kind brand new mobile science lab that will expand the reach of BioBus hands-on science programs to 60,000 students per year. The mission of BioBus, founded in 2008 and based in New York City, is to help minority, female, and low-income students reach their full scientific potential by providing opportunities to discover, explore, and pursue scientific research. BioBus mobile labs park at a different school each day, and students and their families can participate in BioBus programs at community labs and public events. To learn more: BioBus.org/programs.
The event is open to the public and tickets are available at Donate.BioBus.org/LaunchParty. This event is for all ages. Children accompanied by adults are welcome.
Tuesday, September 26, 6:30pm, Preview Event begins at 5:30pm
BioBase Harlem at Columbia University's Zuckerman Institute, 3227 Broadway at 129th Street, Harlem, New York
Photo credit: 1) Outside of BioBus II 2) View of Solar Panels
Related Articles
---