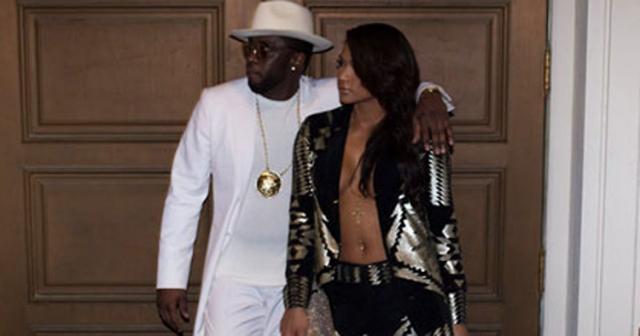 Harlem man Sean Combs cohosted a lavish party with Cîroc at Lavo Casino Club in Vegas for New Year's Eve, bringing out several members of his Bad Boy crew, including French Montana and Mase. Naturally, Combs and his girlfriend, Cassie, were dressed to the nines for the occasion, twinning in glamorous party ensembles.
Combs, revived his extravagant '90s hip-hop look, sporting a custom Waraire Boswell off-white tuxedo, a cream fedora, and an oversize medallion. The three-quarter-length jacket was a modern spin on the traditional tuxedo and perfectly complemented his simple, white T-shirt. Looking equally chic at his side was Cassie, in a sequined Ralph Lauren tuxedo that featured a graphic, Navajo motif. The singer wore body jewelry in lieu of a top, bjiou which provided a sparkling finish to her NYE look.
Via source
Related Articles
---
VIDEO
---
"We re-imagine, recreate, and redeem cultural omissions and misrepresentations of Blackness, for the culture. ...." This post is made in partnership with British Pathé.