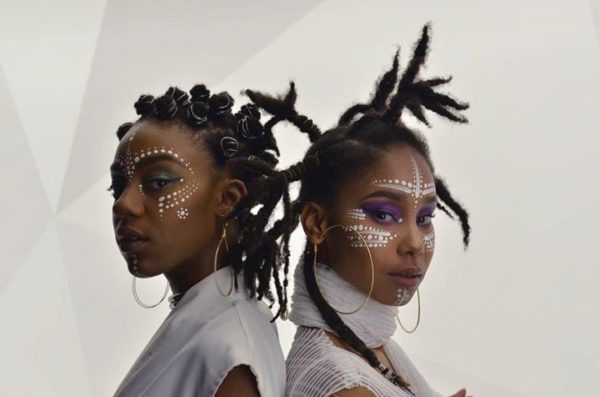 In our current era of systematic racism, gender-based violence, neo-fascism, and religious intolerance, a pioneering New York City based cultural arts organization is hosting Trade/itions event in Harlem.
Dr. Lonnie Smith Trio Free At The 17th CUNY Jazz Festival At City College In HarlemHammond B3 guru and National Endowment for the Arts jazz master Dr. Lonnie Smith will headline the g…May 3 2017harlemworldmag.com
The multimedia event is set to interrupt toxic narratives about people of color through the elevation of art, culture, and sacred traditions of the African Diaspora.
On September 23rd, the Caribbean Cultural Center African Diaspora Institute (CCCADI), in partnership with the Aaron Davis Hall of the City University of New York, will once again deploy art and culture in the service of social justice through their annual Trade/itions multimedia event exploring contemporary manifestations of the African Spiritual traditions that enslaved Africans brought to the west during the Trans-Atlantic slave trade.
6th Annual Medical & Dental School Fair At City College In Harlem Please join the Program in Pre-Medical Studies at The City College of New York 6th Annual Medical …Feb 25 2017harlemworldmag.com
Now in its 2nd year, Trade/itions will be held at Aaron Davis Hall. The gathering will showcase the various expressions of the Yoruba, Dahomey, and Kongo derived traditions of the Americas from international cultures, including Cuba, Puerto Rico, Haiti, Brazil, Trinidad, and the United States. The event will incorporate traditional and contemporary performances, critical discussions, and film screenings by professors, thought leaders, artists, and activists. Trade/itions showcases how sacred traditions have adapted, survived, and transformed in the Western Hemisphere and to the 21st Century.
"When we look around us, we see a world that has gone back in time, to a social climate that actively threatens our right to education, health, environment and quality of life. This is what our ancestors and forefathers struggled against and now it's on us to continue their work," shared Dr. Marta Moreno Vega, the organization's founder and president.
Elio Villafranca "Letters to Mother Africa II" At City College In HarlemElio Villafranca, a brilliant Cuban pianist and composer brings an all-star band presented by the Ja…Mar 29 2017harlemworldmag.com
Ultimately, the event seeks to provide a space to identify connections and tools to use in today's struggles for social justice and cultural equity.
"Trade/itions gives us an opportunity to connect with the sacred traditions that our people used as a way to exert their existence and power in an incredibly oppressive and grueling context; it gives us the opportunity to learn from that past and adapt their tools of liberation to today's world," she added.
Participating performers, traditional leaders and experts include: Ella Andall, DJ Rich Medina, Dr. Jacob Olupona, Dr. Gloria Rodriguez, Valnizia Pereira, Navasha Daya, Dr. Akissi Britton, Dowoti Desir, Roger Bonair Agard, Neg Mawon, Maya Louisa, WUNMI, DJ Carlos Mena, Loira Limbal, Kwayera Archer Cunningham, Eliciana Nascimento, Dr. Sheriden Booker, Dr. Funlayo Wood, Alafia, Dr. Rachel Harding, Onaje Woodbine, Carlos De Oliveira, David Sosa, Dominick Guerriero, Yasser Tejeda y Palotre, Regine Roumain, Ayoka Wiles, among many others. Also, there will be the USA Film Premiere of Ancestral Voices: Part II, a film that connects the dots between various African based traditions and teaches us how to enhance our spiritual growth.
Jazz Master Onaje Allan Gumbs Speaks 'Truth to Power' At City College In HarlemThe City College Center for the Arts (CCCA) presents "Truth to Power," featuring Onaje Allan Gumbs a…Apr 6 2017harlemworldmag.com
---
---
Additionally, the event will host an intergenerational concert featuring Caribbean songstress Ella Andall, Neosoul Princess Navasha Daya, and Hip-Hop Queens Oshun. Proceeds from the concert will be donated to hurricane relief efforts.
CCCADI has spent over 40 years championing cultural equity at a local, national, and international level, pioneering initiatives that empower African descendants to claim and share their own stories. Trade/itions offers a powerful space to fulfill on this mission.
Saturday, September 23rd, 2017, 9 pm EST
Visit CCCADI online at www.cccadi.org
Aaron Davis Hall, 160 Convent Avenue New York, NY 10031,
Related articles
Related Articles
---