---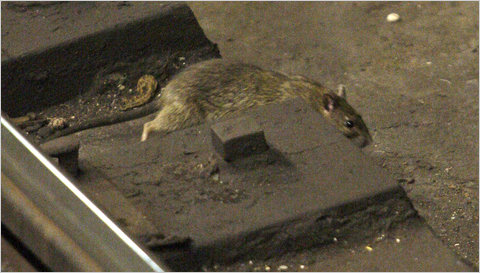 Patch reports that New York's mice carry dangerous diseases, a new study has found.
The city's tinier rodents carry potentially life-threatening viruses and antibiotic-resistant bacteria, according to a Columbia University report released Tuesday.
"Our study raises the possibility that serious infections — including those resistant to antibiotics — may be passed from these mice to humans," research scientist Simon Williams told the New York Post. "Further research is needed to understand how often this happens, if at all."
Columbia researchers tested more than 400 mice — found in residential building in Brooklyn, The Bronx, Queens and Manhattan over the course of 13 months — and screened their droppings for viruses and bacteria.
Their analyses — which were published by the journal mBio Tuesday — revealed that the mice were carrying E. coli, Salmonella, Shigella, C. difficile as well up to nine unidentifiable viruses.
Dr. W. Ian Lipkin, the senior author of the study and an epidemiologist at Columbia's Mailman School of Public Health, told the New York Times the report suggests more needs to be done to keep mice out of New York City homes.
"They are a potential source of human infection," said Lipkin. "The real message is that these things are everywhere."
Related Articles
---