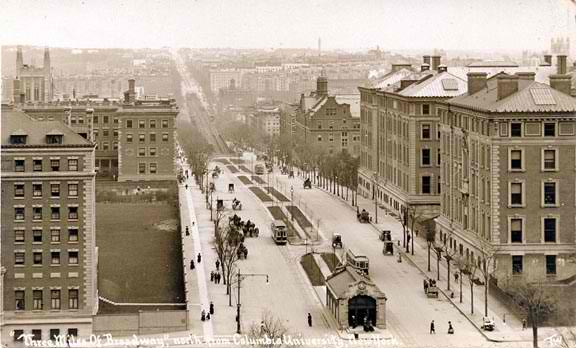 An incredible view looking north from the southeast corner from a top floor of a building on 116th Street and Broadway, West Harlem, New York, 1910
Also called Morningside Heights, this area was still underdeveloped at the turn of the century. Here with cobble stone streets, horse drawn carriages, people walking  as they move slowly up and down the street and in front of a subway entrance kiosk designed by architects George Heins and Christopher LaFarge with some handsome architectural elements for the 1 train subway on 116th Street.
Patches of flatland are on the northeast and west corners across 116th Street (Source).
Related Articles
---