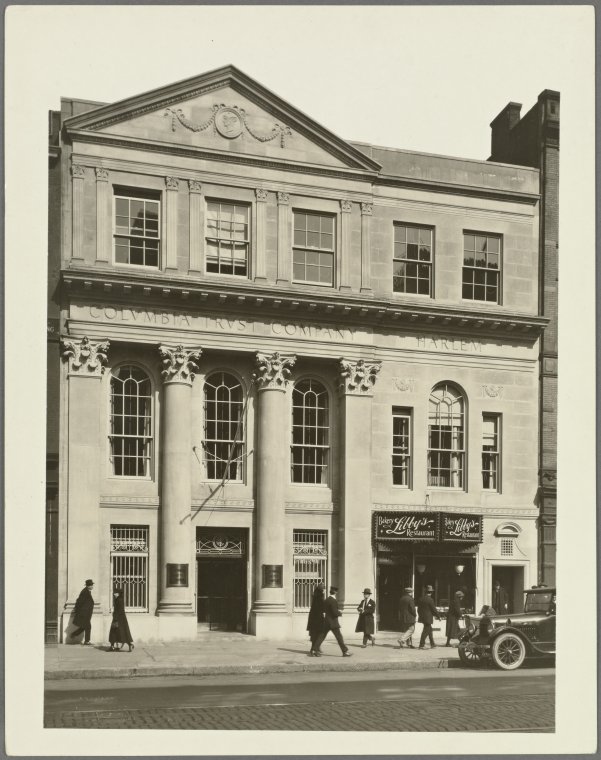 The Columbia Trust Company in Harlem at 151-153 West 125th Street at Lenox Avenue – Seventh Avenue, Harlem, New York, 1930's.
This great photograph on a bright sunny day is of the Columbia Trust Company that was between Lenox and 7th Avenues in Central Harlem with Harlemites walking back and forth, left and right. The paved and cobble stone streets sit in the foreground, as they lead up to the huge massive columns on each side of the entrance of the bank. Further to the right is Lilly's Restaurant with its door open as a few hat wearing Harlemites walk-by in the direction of an old 1930's Chevy model T to the right of the frame.
Harlem history lost, since the grand old building no longer stands on 125th Street.
By the Wurts Brothers photographers.
Related Articles
---
---