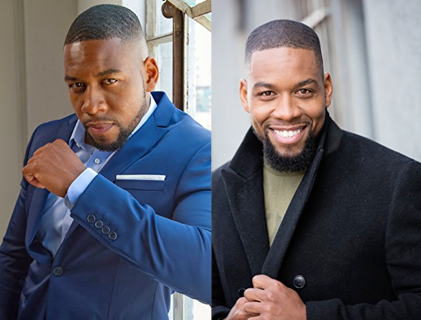 Coley Mustafa Speaks is starring the new Netflix series, SEVEN SECONDS, created by Veena Sud (The Killing) and starring Regina King. Inspired by the Black Lives Matter movement, SEVEN SECONDS focuses on a black teenager from Jersey City, NJ, who is accidentally run over by a cop. The ensuing cover-up causes racial tensions to explode.
Coley is from the Booker T. Washington Projects in Jersey City, NJ. He graduated from Hampton University with a BS in Marine & Environmental Science and became a published author for his groundbreaking work with shark behavior. Coley Owner of SS3D FIT CLUB, an exclusive private training company for celebrity entertainers, creating SS3D Fit Club, an exclusive gym, and publishing THE MIND MUSCLE METHOD. Coley is best known for HARRY'S LAW (CBS), PAGE 36 (HBO), CIRCLE (Netflix), and most recently, NCIS (CBS).
SEVEN SECONDS' entire season will be available to stream on Netflix on February 23rd, 2018, and UNSOLVED (USA- Premieres Feb. 27, 2018).
No related posts found...
---