---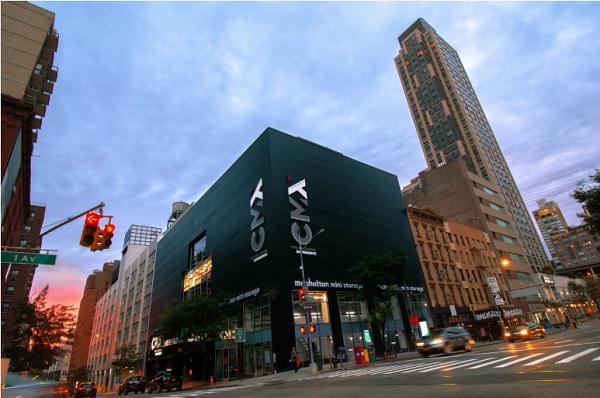 There's no reason you should not see the new movie Nobody's Fool with Whoopi Goldberg, Tiffany Haddish, Tika Sumpter, and Omari Hardwick and have a Strawberry-Mezcal Tres Leches and an exceptionally fine wine.
CMX Cinemas, the eighth largest movie theater chain in the U.S. with 36 theaters across America, will open its first New York City outpost, CMX CinéBistro New York 62nd to do just that.
The new location at 400 East 62nd Street will bring CMX's signature VIP movie-going experience to the heart of the Upper East Side, complete with world-class, in-theater dining and luxurious reclining love seats, all within a distinctively intimate setting.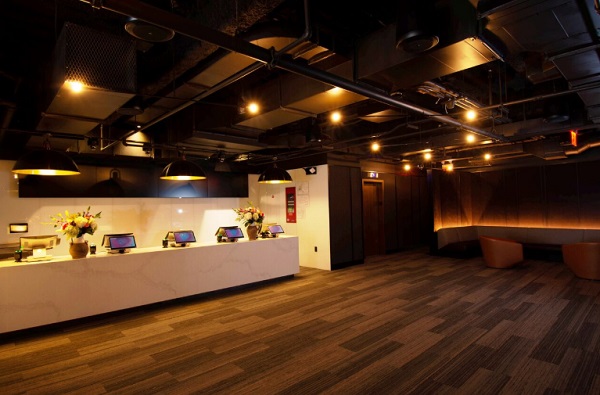 CMX renovated the existing six-story theater to complement the neighborhood and provide the community with a unique and intimate theater experience they can enjoy with their family and friends. Maintaining the integrity of the building's original structure, the newly enhanced theater reflects a modern and minimalist design, featuring rich textures and bold fixtures that embody the spirit and passion of New York.
"It is with great pleasure that we open our first theater in New York City, a location that is poised to become a literal icon and flagship for CMX Cinemas with its city-inspired sophistication," said Jose Leonardo Marti, CEO of CMX Cinemas. "New York's newest one-stop-destination for entertainment, CMX CinéBistro's intimate environment affords moviegoers the exclusive feeling of being in their very own screening room, complete with the luxurious comforts of top-notch service and superior cuisine and cocktails."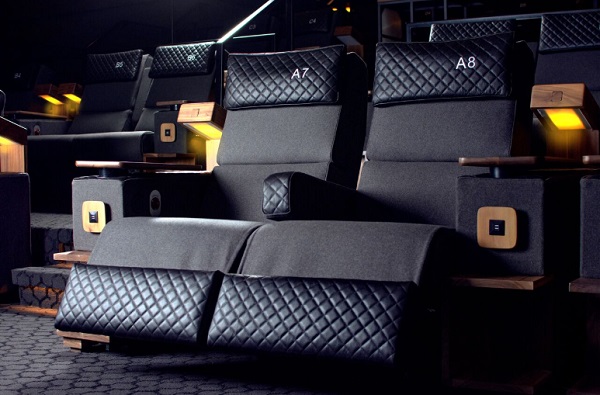 Featuring a vertical layout with 45,500 sq. feet of theater space, each level contains two auditoriums and immersive bars in the common areas. Ranging in size from 46 to 64 seats, CMX CinéBistro's six auditoriums feature the latest in projection technology, including a Dolby 7.1 sound system, and lush oversized reclining love seats with leather accents and footrests, complete with a swivel table. Each chair also includes a dim LED light and storage compartment for safekeeping of personal items.
"This building has been an integral part of the neighborhood for many years, and we are proud to have the opportunity to renovate it to its former glory so that the community can come and enjoy the magic of the cinema," said Frank Stryjewski, COO of CMX Cinemas.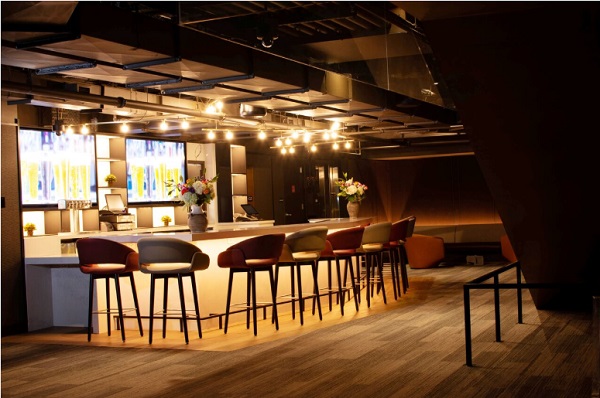 CMX's unique luxury concept uses cutting-edge technology to offer moviegoers the ultimate upscale, relaxing cinema experience with in-seat, full-service dining and an exceptional assortment of wines and handcrafted cocktails made with fresh ingredients by top mixologists. The CMX CinéBistro concept, which encompasses the constant evolution of food and drinks menus and provides best-in-industry, personalized service, has been developed and applied to this location under the leadership of Fred Meyers, VP of Operations.
The theater's chef-driven menu was designed by Isaac Stewart, CMX Cinemas' Vice President of Culinary, who oversees menu development and culinary operations for all CMX locations. A culinary exploration of New York City, the menu puts an artistic, innovative spin on some of the city's most celebrated cultural cuisines and cooking styles. Highlights of the ingredients-driven menu include Lobster Cannoli, Moroccan Lamb Lollies, BBQ Spiced CAB Cowboy Ribeye, and Strawberry-Mezcal Tres Leches.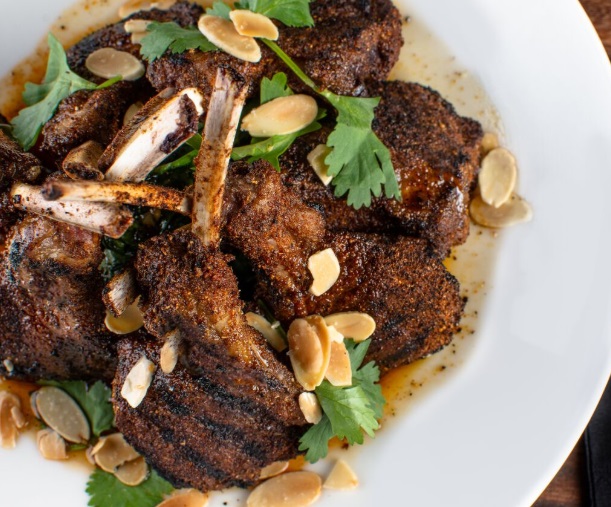 Chef-inspired menu items and handcrafted specialty cocktails are also available in the theater's well-appointed chic bar and lounge area located on the basement and third-level floors, providing an ideal spot for guests to gather and unwind or host their next private social event. The multi-functional theater is available to rent for VIP movie screenings, corporate events, celebrations, and special occasions.
Since opening its first U.S. headquarters in Miami in April 2017, CMX Cinemas has grown exponentially, opening new theaters across the country as well as acquiring other movie theater chains. The most successful being the recent acquisition of Cobb Theaters and CinéBistro, whose shared vision to provide a top-quality guest experience and renowned expertise in the dine-in concept and motion picture exhibition industry complemented CMX's position in the U.S. These acquisitions have made CMX one of the largest movie theater chains in the country with 37 locations, 388 screens and 2,450 employees. The announcement of CMX's first New York City location marks the perpetuation of the luxury cinema company's robust expansion plans that include confirmed sites in New Jersey, Illinois, Florida, and Georgia. CMX is a wholly owned subsidiary of Cinemex, the eighth largest cinema chain in the world, with 332 sites, 2,861 screens, and more than 13,000 employees.
CMX CinéBistro, 400 East 62nd Street, New York, New York, www.cmxcinemas.com/, 646.957.1083 (map)
---