---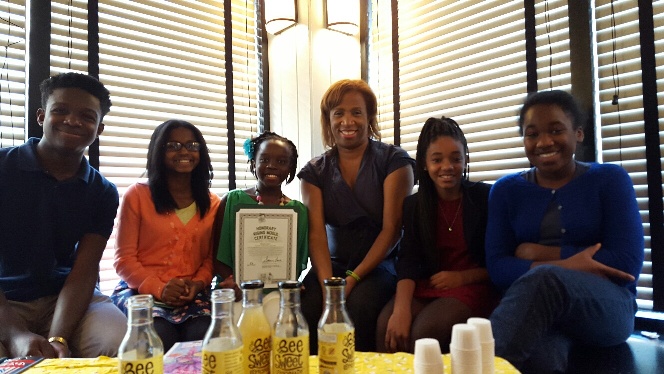 Shark Tank Makailah Ulmer is coming to town.  That was the buzz around New York City.  The eleven year old Founder and CEO of Bee Sweet Lemonade was invited to a private "Meet and Greet" hosted by World of Money and Melba's Restaurant in Harlem.

On Monday, October 12, young moguls from World Of Money swarmed the space in a beehive.  Waiting to taste the award-winning lemonade, guests and their families experienced Melba's southern classic menu featuring catfish, rice and peas, collard greens with smoked turkey wings, and salad garnished with tomatoes and carrots.
Next on the menu, the social entrepreneur shared her story of how she got started in business at the age of four. She explained her reasons for why saving the bees is so important and the top three things you should know about being in business.  "In order to be successful, you have to have passion.  You need to work hard but you can be sweet and be profitable.  When it comes to what you do with your money, you should give first, then save and spend," says Mikailah.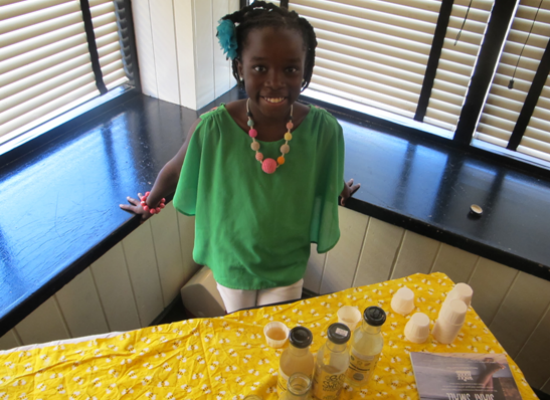 Guests finally experienced the highly anticipated Sweet Bee Lemonade. Served chilled with healthy ingredients that include 100% fresh-squeezed lemon juice sweetened primarily with Texas wildfower honey and flaxseed, it was the dessert on the event menu.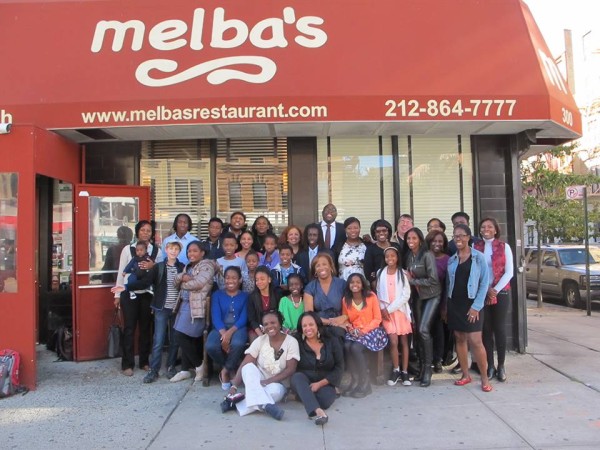 World of Money young moguls interviewed Mikaila and then welcomed her as an honorary member of the organization.  The savvy social entrepreneur, who turned eleven earlier in the month, felt right at home as guest sang Steve Wonder's rendition of Happy Birthday. World of Money students were empowered by the product and used the power of social media by tweeting @wholefoods @thesharkdaymond we want @lovebeesweet #NYC to the rest of the world.  Whole Foods responded to the social voices by tweeting @lovebeesweet we hear you.
For more info on Be Sweet Lemonade – The World of Money.orgPHOTO CREDIT:   Photos – World of Money's Sabrina Lamb
Related Articles
---