First Lady Michelle Obama hosted fifty-five young and talented chefs at the White House "Kids State" Dinner.
The Let's Move! fifth year anniversary and #GimmieFive challenge were blended into the decor at the celebration. The event was held on Friday, July 10, 2015.
Young chefs from 50 US states and territories arrived on the red carpet while a jazz rendition of Some Day My Prince Will Come played in the background.  Tables were topped with a delicious centerpiece decorated in radishes, tomatoes and brussel sprouts. Before taking their seats, a foamed finger in honor of Let's Move! was found cushioned on the chair. Cast members from the Broadway Musical Aladdin entertained guest who dined on a full course menu including Mediterranean Rockin' Roasted Vegetables in Cool Cucumber Boats, Vegetable Confetti Spring Rolls, California Rainbow Taco Mic-Kale Obama Slaw Barack-amole, Oodles of Zoodles, Avocado Pistachio Pesto, Aloha Sorbet and Mary's Garden Smoothie.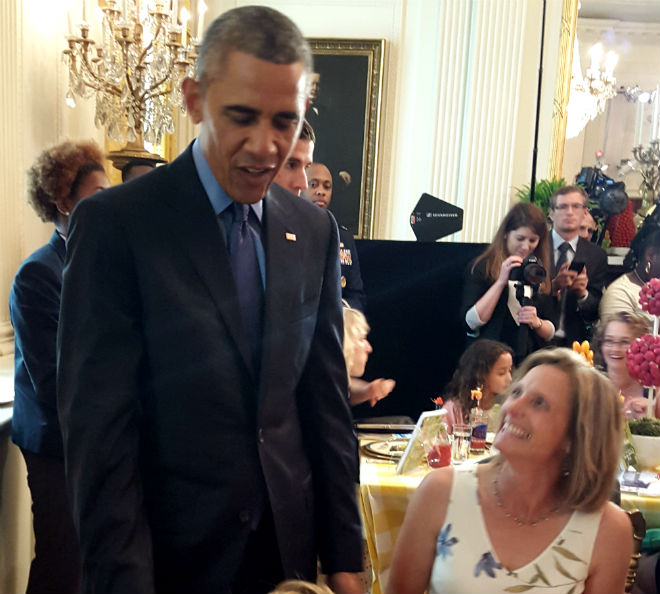 Mrs. Obama welcomed and congratulated the young chefs for their commitment to healthy eating.   "A lot of kids don't understand that food is fuel in a very fundamental way," she said. "And sometimes they don't listen to grown-ups, and they don't listen to the First Lady. But many of them will listen to you because you're living proof of that reality." Mrs. Obama also shared the news that President Obama was really busy and wasn't so sure he would be able to stop by.
Surprise, surprise…………President Barack Obama crashed the party.  He congratulated all the young chefs and told them how impressed he was with each and every one of them. Although the President was unable to stay for dinner, he took time to work the room congratulating each and every guest.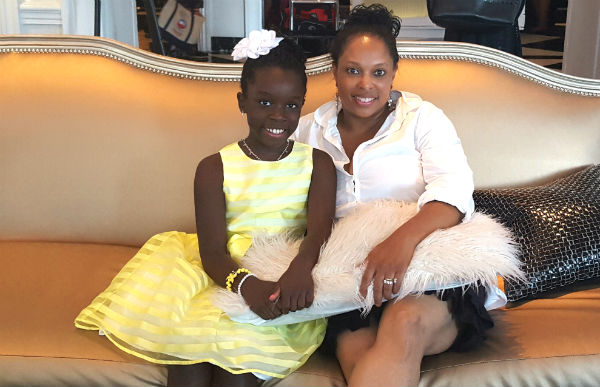 I had the pleasure of sitting down with Shark Tank's Mikaila Ulmer, Founder and CEO of Bee Sweet Lemonade and here's what she had to say . . . . "I felt honored to be a special guest of Mrs. Obama.  Just being in the White House was exciting," says Mikaila.  "They did a really good job with decorating and the chandeliers were beautiful.  I loved the tour of the green, red and blue rooms. The highlights were meeting Ms. Michelle and a surprise visit from Barack Obama." The dinner was followed by a tour of the White House Kitchen Garden.  For more info on Let's Move! – www.letsmove.govPhoto Credits – CC Minton.
Related Articles