---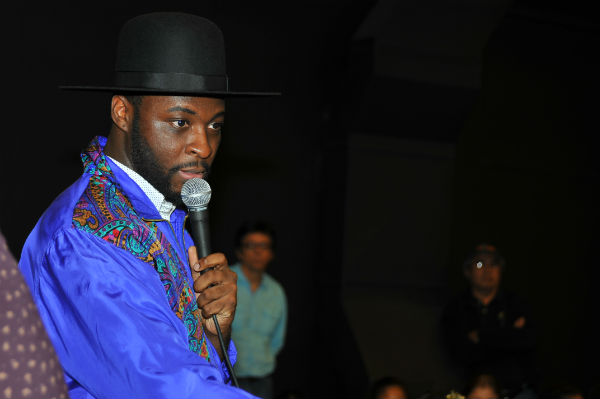 International Band Leader, Dannis Winston, visited Boys & Girls Harbor to teach the first Master Class ever offered by someone other than a faculty member. The first Master Class of its kind took place on Wednesday, November 4, 2015.
Performers at Boys & Girls Harbor got a real treat from Dannis Winston.  The international band leader spent time with select ensemble students preparing them for a performance at the Berkeley School of Music.  The conservatory offers disciplined training in performing arts for students.  Joining the select ensemble requires an audition, interview and then students participate in a program with more focus and rigor than that of the conservatory.  Students who audition are typically considering studying performing arts in college or a professional career.
As the first Master Class taught by a guest, the idea came out of the Life Lessons Series.  Typically artists come in and talk to students and sometimes they perform as well.  Students sometime perform for artist too.  "But never has there been a Master who was not on staff who has taught here." says Joseph Vigliotti, Associate Director of Music at Boys & Girls Harbor.  "This select ensemble is gearing up for a performance at the Summit, so we thought it would be a good idea for him to come in and work with our students.  Our ensemble is just one of six bands from around the country who was chosen to participate in the Summit and we are proud of them." says Vigliotti.
I had a few moments to sit down with Dannis Winston to find out more about him and what his vision is for the future.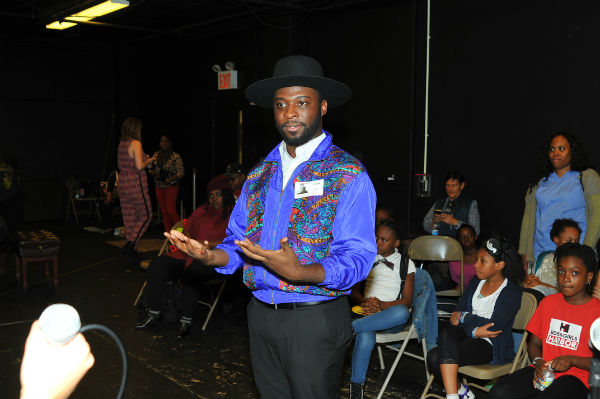 CC MINTON:  So tell me about yourself Dannis?
DANNIS WINSTON:  I'm Dannis, originally from West Palm Beach Florida and also raised in Jamaica Queens.  I'm a Band Leader in New York and I am the owner of seven bands. One in Chicago, one in DC and one in Miami.  Excuse me, eight bands now.  It grows so frequently.
CC:  So what is a Band Leader and what do you do?
Dannis:  I lead the band, I'm the owner and I'm also a performer in some of the bands.
CC: Do you lead all of the bands?
Dannis:  Yes but I'm not on stage with all of them.  In rehearsal, I pick out the music and I curate the event.
CC:  How did you get started as a Band Leader?  Were you interested as a child?
Dannis:  You know what- no I wasn't.  I was a singer first and a piano player. There was a What's Going on album with Christina Aguilera, PINK and P-Diddy.  They did it a while ago I think in 2001.  I wanted to do it.  I just wanted to get my friends together and I want us to play live and that was the first time I ever put a band together.  I was 13.  Whenever I wanted to perform I'd just put a band together.
CC:  Oh wow at 13, that's impressive.
Dannis:  Thank you.  I then decided to get into the wedding industry.  I started off as a singer in the agencies doing wedding singing and then one of the owners said "Hey, do you want to be a band leader?"  I said ok.  A band leader is not just music.  I have to run a room.  Make sure that people are sitting down at a certain time so they can have dinner.  Also making sure the band is playing a certain type of music so that people can still talk.  It all started off in weddings.
CC:  Tell me about your Master Class?
Dannis:  I've wanted to show younger musicians that there is a way to make a living in this industry without having to be a celebrity.  Everything is like you having to be a celebrity or you have to be a super star.  I make a great living being a musician and I'm my own boss.  I want to teach them that they can do the same thing and I'm not that far in age from them.  One of the performers who's singing is 19 and I'm 27.
I've also been expressing to my team that I really want to give back.  I grew up in a foster home for about 5 years of my life. It's really important to me to have the inner city youth or youth in general just feel like they have somebody to look up to who isn't throwing bottles in a club or beating our women.
PHOTO CREDIT:  Rudy's World. Up Close with CC Minton: Band Leader Dannis Winston Visits Harlem
Related Articles
---