---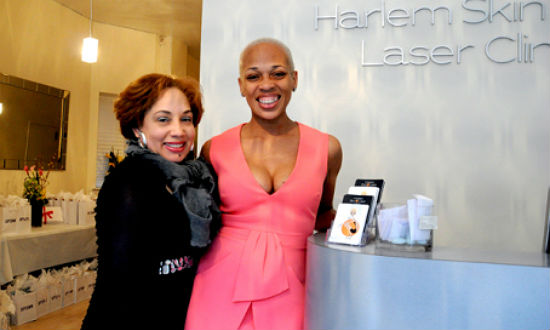 Award-winning and internationally licensed esthetician Seven Brown hosted an opening reception of her new venture Harlem Skin & Laser Clinic (HSLC), on Thursday, April 23, 2015.  The full-service skin and laser center is the first of its kind above 96th street (east or west side of Manhattan) that services men and women of different ethnicity.
The HSLC staff welcomed guest to tour the luxurious spa-like center as they mixed and mingled with a standing room only patrons including clients, elected officials and supporters. Conversations over wine, bits and bites kept guest engaged before Brown was honored for her commitment to the community and remaining a staple in Harlem by Council Member Inez Dickens (District 9, Manhattan).  As Seven puts it "I stayed in Harlem and expanded in Harlem because its home and I am Harlem.  Why move somewhere else when this is where I raised my family and this is the community that has been good to me.  I think it's very important that everyone knows that this journey is not just my journey.  I have the most amazing team on earth the most amazing friends and all of them have supported me through this process.  It's definitely been a labor of love."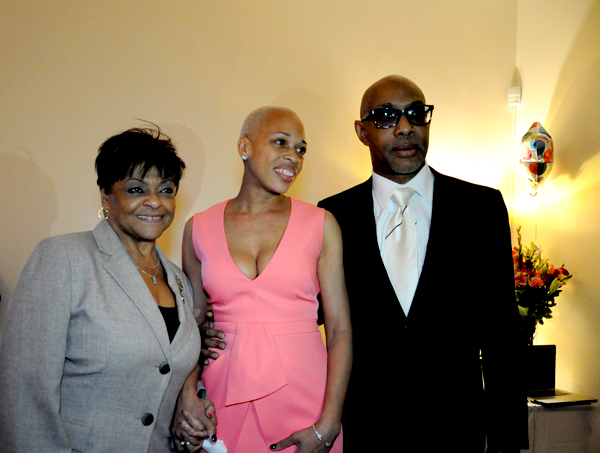 The celebratory event attendees included Tren'ness Woods-Black, VP of Communications Sylvia's Restaurant, Jamie Foster Brown, Sister 2 Sister, Alonzo Brown, TV Producer & Seven's life partner, Len Burnett, Jr., UPTOWN Magazine co-founder, Council Member Inez Dickens, Musa Jackson, Event Specialist, Theresa O'Neal, PR & Marketing Specialist, Ramon Hervey II, Hervey & Co. Alain Enoche, Owner, Cheri Harlem, Ivo Philbert, General Manager, Corner Social, Lew Tucker, Owner, The Park 112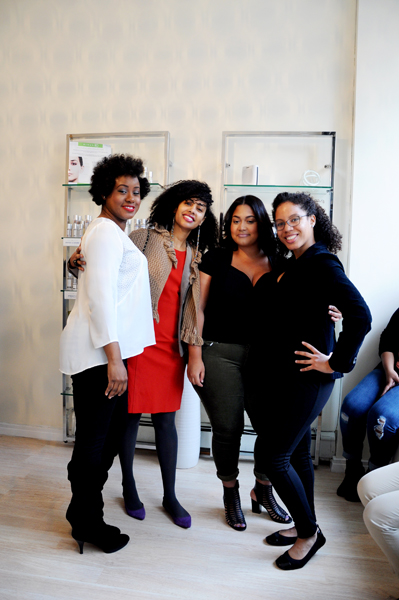 The new 1500 square foot expansion will accommodate new services which include laser hair removal, upgraded facials to include the anti-aging wrinkle treatment The Minus 10 as well as oncology aesthetics, cosmetic tattooing and massage services. The upscale space will also be used to host Skin Care classes and will be available for rental to community organizations and Wellness Groups.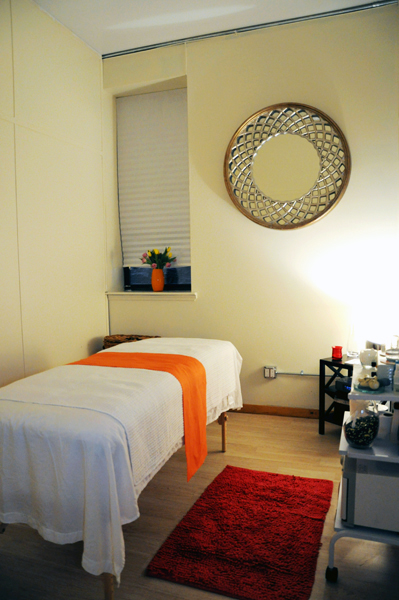 So what prompted Seven to initially launch the center 3 years ago?  Her decision to become an esthetician and to practice skin care came out of one of the most tragic moments in her life.  She is a survivor of domestic violence and in the process of reinventing herself chose her career.  "Healing, helping and inspiring women, men and children to maintain a positive self image that leads to a beautiful life is where my life's work will continue." says Seven.
How did she get started with owning her own center?  In between jobs, she had recently returned from the Philippines where she was setting up a license for the country's first two aesthetic schools and training the staff and first set of students. She was headed to a new position in Miami that did not pan out so she went to work on her own sharing 1 room and the facility with a massage therapist and another practitioner.
What milestones have inspired her?  Being chosen to interview with Jack Dorsey, the founder of Twitter, and Square for Time Magazine.  As a survivor of domestic violence, speaking on a panel at the Action Network with esteemed guests like Commissioner Rosemonde Pierre Louis, Al Sharpton, Tamara from channel 4 and several others to educate the public on the plight of victims of domestic violence and their families was a fulfilling experience.
PHOTO CREDIT:  Diane Alford
Up Close with CC Minton: Award-Winning Seven Brown Expands Harlem Skin & Laser Clinic
Related Articles
---