---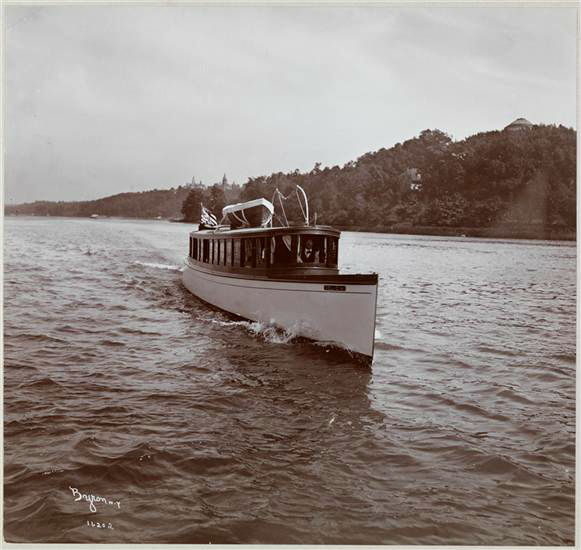 There was nothing like a leisure ride in a glamorous wooden boat gliding on the water up and down the coastal seas sandwiched between Morris Heights on east-side and 180th Street in Harlem, NY, on the west side.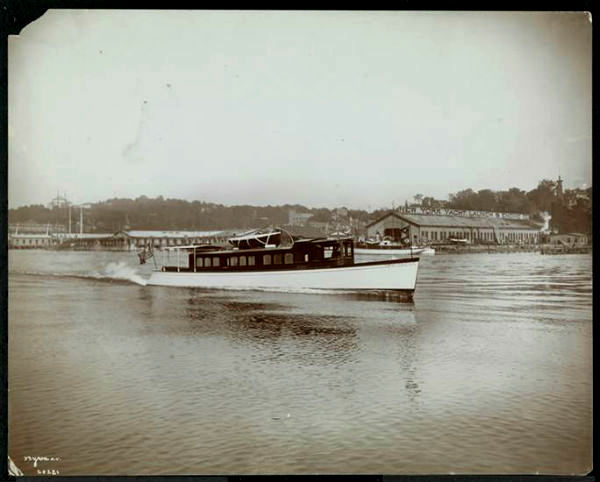 These mahogany Cabin Cruiser beauties were made by master craftspeople who poured more than 1,000 hours into building a single vessel. We think the photograph was taken during the spring or early summer as the captain with a bow tie stares at us as he guided this classic wooden vessel on the calm waters of the Harlem River.
For centuries boats and sailboats.
Photo credit: 1) Harlem River west at New Jersey.  2) Looking north at Morris Heights. By Byron Company NY, NY. 
---