---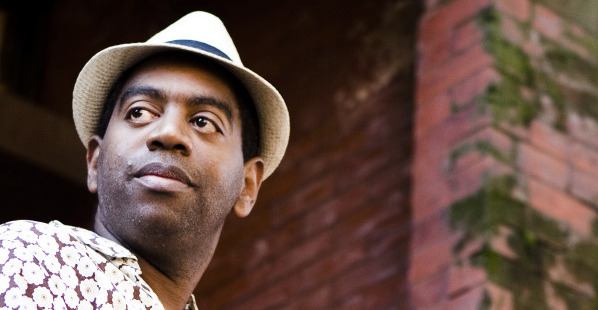 Aimed at guiding patrons through themes of discovery, understanding and cultural celebration, City College Center for the Arts (CCCA), presents a concert that brings together traditional and contemporary music.
For one night only, May 15, 2015, the evening will celebrate the indelible footprints left by Harlem based Cuban legends of the past. Curated by Nelson Radhames Rodriguez and headlined by acclaimed saxophonist and composer Yosvany Terry, the evening honor legends of the past such as Luciano 'Chano' Pozo, Machito, Mario Bauza, Chico O'Farrill, Mongo Santamaria, Carlos 'Patato' Valdes, Arsenio Rodriguez and Graciela Perez. Terry is also joined on stage by vocalist Gema Corredera and composer Xiomara Laugart.
"As a home for Harlem's arts community, it is important for us to present programming like this to cultivate a strong, educated and supportive arts community," explains Greg Shanck, director of CCCA. "The talent today that bridges the artists from the past to the present is what brings the mission of our program to life every time audiences fill our house."
The concert program includes music inspired by the Afro Cuban root elements incorporated into American jazz by Luciano 'Chano' Pozo and Dizzy Gillespie as well as the premiere performance of Terry's own compositions based on the ceremonial chants and rhythms of the Arara tradition of Matanzas in Cuba. These works—included in Terry's most recent production, the 2015 Grammy nominated album entitled New Throned King—are intended to preserve the Cuban Arara traditions of Dahomean religious worship.
Gema Corredera, known for her incredible vocal range, will perform selections from Derramando luz, her most recent recording and first solo album that comprises compositions melding a variety of Afro Cuban rhythms with elements of R&B and jazz. Additionally, returning to Aaron Davis Hall for a second time, Xiomara Laugart will perform selections from her latest release entitled Tears And Rumba. This celebrated album presents updated versions of enduring compositions by Miguel Matamoros and Maria Teresa Ver—the music that had a major impact on popular music throughout Latin America and American big band repertoire.
Reserved Orchestra seating is available for $35, $25 and $20 for Mezzanine and Balcony. A $10 CUNY student ticket is also available. Tickets are available for purchase by phone at 212.650.6900 or at www.citycollegecenterforthearts.org. The performance will take place at the Marian Anderson Theater, located in Aaron Davis Hall at The City College of New York on May 15, 2015 at 8:00 p.m.
Aaron Davis Hall is located on the campus of The City College of New York, between West 133rd and 135th Streets on Convent Avenue. Convent Avenue is one block east of Amsterdam Avenue and is the extension of Morningside Avenue beginning at 127th Street. The theater is accessible by the 1, A, D, C and C trains.
For more information visit www.citycollegecenterforthearts.org.
Related Articles
---