---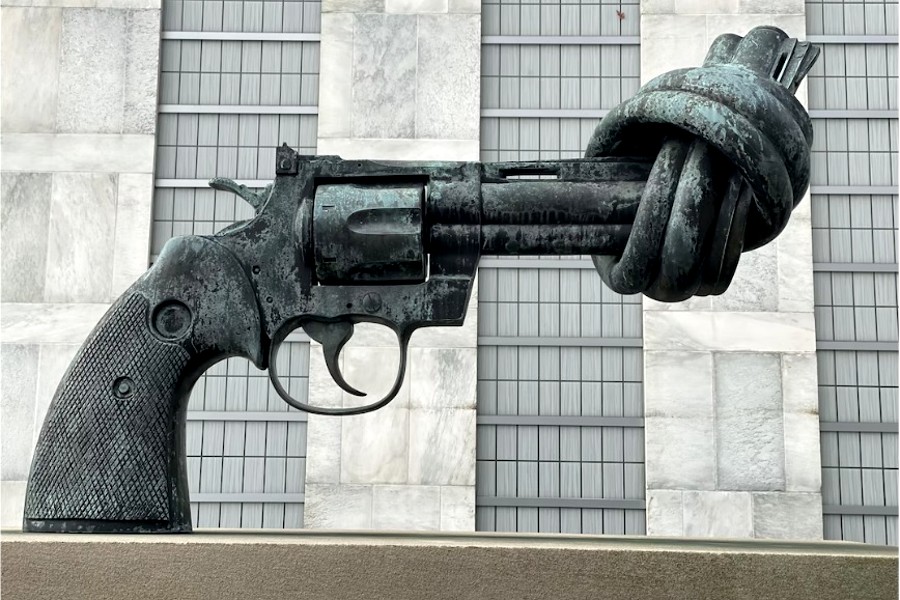 The City of NY plans to allocate nearly $500 million for gun violence prevention from Harlem to Hollis as part of a signature effort led by the then-mayor, Eric Adams.
While we don't have direct access to the content of the article you mentioned, we can provide you with some general information about gun violence prevention efforts and how such funding might be utilized.
Gun violence prevention initiatives often involve a range of strategies aimed at reducing the incidence of firearm-related incidents and their impacts.
These strategies can include:
Community-Based Programs: Funding may be allocated to community organizations and grassroots initiatives that work to address the root causes of gun violence, provide youth engagement programs, and offer support and resources to at-risk individuals.
Law Enforcement and Policing: Some funding might be directed toward law enforcement agencies to enhance gun-crime investigations, implement targeted policing strategies in high-crime areas, and improve coordination with other agencies.
Mental Health and Social Services: Part of the funding could be used to improve access to mental health services, counseling, and support programs that help address underlying factors contributing to gun violence.
Education and Outreach: Public education campaigns and outreach efforts can raise awareness about the risks of gun violence, promote responsible gun ownership, and inform communities about available resources.
Violence Intervention Programs: These programs involve trained professionals who mediate conflicts and intervene to prevent retaliatory violence, often working directly with individuals at high risk of involvement in gun violence.
Gun Buyback Programs: Some cities may choose to allocate funding for gun buyback events, where individuals can turn in firearms anonymously in exchange for incentives like gift cards or cash.
Research and Data Collection: A portion of the funding might be dedicated to research initiatives that analyze the root causes of gun violence and evaluate the effectiveness of various prevention strategies.
It's important to note that the effectiveness of these initiatives can vary, and comprehensive gun violence prevention often requires a multi-faceted approach involving various stakeholders including law enforcement, community organizations, mental health professionals, policymakers, and more.
For the most up-to-date and detailed information about New York City's specific gun violence prevention plan and how the allocated funds will be used.
Photo credit: The sculpture Non Violence also known as "The Knotted Gun" by Swedish artist Carl Fredrik Reutersward sits outside of the United Nations in New York, USA, June 3, 2013. The sculpture was a gift from Luxembourg to the UN in 1988.[Photo/IC]
---