---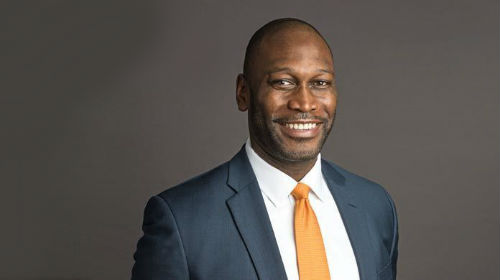 NYC Department of Small Business Services (SBS) Commissioner Gregg Bishop today announced a free resource fair series to bring support, education and opportunities to business owners from Harlem to Hollis, Queens. The resource fair helps business owners learn how to better navigate City rules and regulations, access resources to boost their business and receive services, including free business courses, financing and M/WBE certification.
The Small Business Resource Fair has brought City services closer to business owners and entrepreneurs, making New York City an easier city for small businesses to open, operate and grow. Since the series launched, the City has hosted 24 resource fairs, serving over 1,300 business owners and entrepreneurs.
"Business owners need continual resources and these fairs will provide them with the services they need to operate and grow," said Gregg Bishop, Commissioner of the NYC Department of Small Business Services. "The City is ensuring that small businesses in every borough are accessing the tools to reach their full potential by supporting them close to where they live and work."
The Resource Fairs are open to all small business owners looking to improve their business, develop new skills and network with their peers. The series will be visiting each borough on the following dates:
Staten Island: Friday, February 7, JCC Staten Island, 1466 Manor Rd, Staten Island, NY, 10 am-1 pm
Brooklyn: Wednesday, March 4, Grand Army Plaza Central Library, 10 Grand Army Plaza, Brooklyn, NY, 10 am-1 pm
Registration for the Staten Island and Brooklyn Small Business Resource Fairs are now open.
For more information on the Manhattan, Bronx and Queens resource fairs, visit http://nycsmallbizcourses.eventbrite.com
SBS helps unlock economic potential and create economic security for all New Yorkers by connecting New Yorkers to good jobs, creating stronger businesses, and building vibrant neighborhoods across the five boroughs. For more information on all SBS services, go to nyc.gov/sbs, call 311, and follow us on Facebook, Twitter, and Instagram.
---