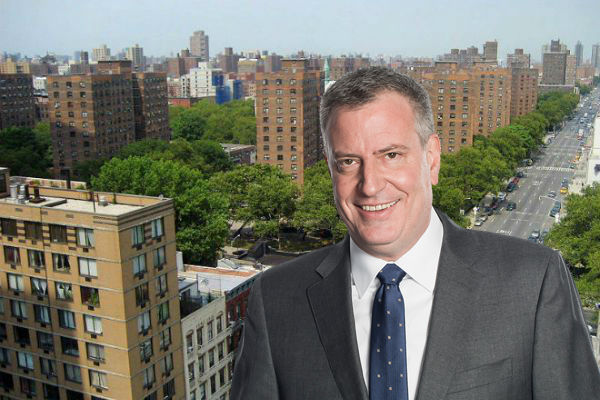 Patch reports that City Hall is moving to Harlem for the week as Mayor Bill de Blasio's "City Hall in Your Borough" series stops in Manhattan. The mayor and his administration will be "criscrossing the borough," hosting informational programs and talking to residents to address local problems, de Blasio said Monday.
The program is the fourth stop in the mayor's effort to bring his staff closer to the city's communities. The mayor's office set up shop in Staten Island in April, the Bronx in May and Queens in July.
"If you spend time among New Yorkers you're going to get an earful about things that need to be better, and we really take that to heart," de Blasio said at a Monday news conference with Manhattan Borough President Gale Brewer.
City commissioners and their top staffers will work through Friday out of a space at NYC Health & Hospitals/Harlem, the 272-bed public hospital on Lenox Avenue, according to the Gotham Gazette. Staffers have set up in borough halls for the other three special weeks, but the Manhattan borough president's office is housed in City Hall.
The week kicked off as de Blasio, a Democrat seeking re-election this year, works to aid the recovery effort in Puerto Rico in the wake of Hurricane Maria.
New Yorkers can interact with city officials at several public events in Harlem this week, including:
A resource fair featuring representatives from more than a dozen city departments and agencies on Wednesday at the Malcolm X and Dr. Betty Shabazz Memorial and Educational Center in Washington Heights, 3940 Broadway. The event runs from noon to 2:30 p.m.
A workshop on how small businesses can earn city contracts, titled "Learn How To Make the Government Your Next CustomerLearn How To Make the Government Your Next Customer," on Thursday from 10 a.m. to noon at the Harlem Commonwealth Council, 361 W. 125th St.
A town hall meeting with de Blasio and City Council Speaker Melissa Mark-Viverito (D-East Harlem) on Thursday at the Johnson Community Center, 1820 Lexington Ave. in East Harlem. Doors open at 6 p.m. and close at 7:30 p.m.
Via source
Related Articles