---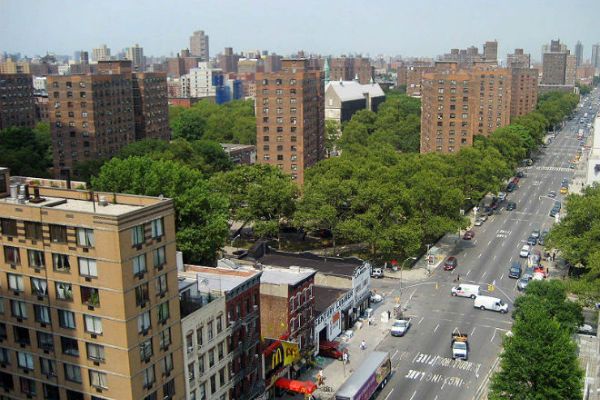 A city agency consulted community organizations and business owners in Harlem to create a grant program designed to develop a more robust business sector in the neighborhood.
In response, the City Department of Small Business Services (SBS) launched a new grant program, Neighborhood 360, which will distribute as much as $3 million to help small businesses in six city neighborhoods, and East Harlem made the cut.
Businesses in each of the neighborhoods will be able to apply for Neighborhood 360 grants to fund business projects, according to a press release. The city will allocate a maximum of $500,000 annually for businesses in each neighborhood, according to the press release.
"Small businesses are the backbone of neighborhoods across New York City and the partnership announced today will identify challenges facing commercial corridors and provide grant money to achieve real solutions," said Gregg Bishop, Commissioner of the NYC Department of Small Business Services. "Mayor de Blasio is committed to working with community partners to enhance shopping districts in our city and support the small businesses that have fueled their success."
To determine how to best help business owners in East Harlem, SBS conducted a study called a Commercial District Needs Assessment (CDNA) with the help of community-based organizations. The CDNA found that some of the biggest challenges facing East Harlem small businesses today include rapidly increasing commercial rents, changing demographics in the neighborhood and inconsistent coordination between government and community stakeholders stated
source
.
A huge majority of business owners in East Harlem (83 percent) rent their commercial space, according to the study, which means rising rents present a problem for the neighborhood's ability to foster a healthy business community. As a result, 14 percent of storefront property in East Harlem is vacant, according to the CDNA. The neighborhood's 110 vacant storefronts trail only one other category — restaurants, bars and lounges (119).
"Neighborhood 360 is a wonderful program that will help spur innovation and increase economic opportunities within our communities — including parts of my district in East Harlem," said New York City Council Speaker Melissa Mark-Viverito in a statement. "I am proud to support the efforts of the New York City Small Business Services to strengthen the thousands of small businesses that make our communities so unique and vibrant."
Related Articles
---