---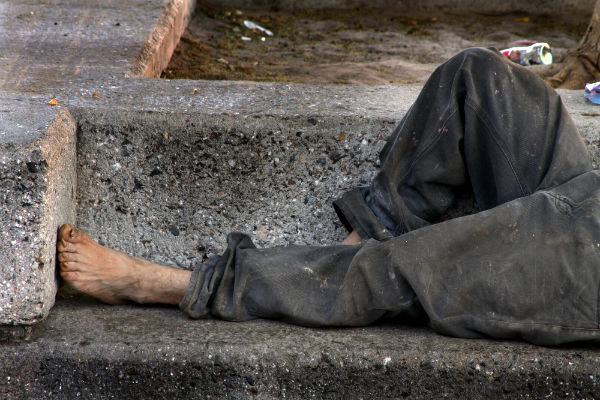 Thousands of homeless families have new hope of finding their own permanent apartments in New York City after a tireless, years-long advocacy campaign by Win.
This also incuded a coalition of housing organizations including Neighbors Together, VOCAL-NY, the Urban Justice Center, and Picture the Homeless.
Under the leadership of Speaker Corey Johnson, the New York City Council will vote to approve a dramatic increase in the value of CityFHEPS housing vouchers. With the increase, tens of thousands of additional apartments will be available for rent – ensuring that homeless families can exit shelter more quickly.
Importantly, the change is expected to bring significant savings for taxpayers by reducing the amount the city spends to provide shelter to families.
At a press conference at a Win shelter in Harlem today, Speaker Corey Johnson and Council Member Stephen Levin, the bill's sponsor, joined a broad coalition of advocates across the housing sector to announce the agreement and pending Council vote on Intro. 146, which is expected on Thursday.
"For years, New York City provided families in shelter with vouchers that couldn't pay the rent. We offered them hope, but never delivered them solutions that could help – a cruel bait-and-switch that left families struggling," said Christine Quinn, President and CEO of Win, New York's largest provider of shelter and supportive housing for homeless families. "With the passage of Intro. 146, thousands of New York City's homeless families will finally have vouchers that can actually help them find apartments and exit shelter. Finding a home of their own can be life-changing, and we thank Speaker Corey Johnson, Council Member Stephen Levin, and the City Council for their commitment to securing this increase for families in need. We're proud that through the dedicated work of our staff, families, and partners, families in shelter will be one step closer to breaking the cycle of homelessness."
"Expecting a family of four to find an apartment for $1,580 a month in New York City is just absurd. Yet that's what we've done for years and then wondered why our homeless shelters were full. Everyone in this city deserves to live in a permanent, affordable home. This City Council bill will finally raise the value of city housing vouchers, a big step toward helping to end New York's chronic homeless crisis. I'm proud of Council Member Levin, all my colleagues in the Council, WIN, all the advocates and people experiencing homelessness for pushing to make this increase happen. And it's more important than ever: The eviction moratorium will expire this summer, leaving many families and individuals without homes. With rents coming down and the value of vouchers going up, I'm hopeful that they will quickly find replacements instead of overwhelming our shelter system," said City Council Speaker Corey Johnson.
"I am elated that Int 146 will get a vote on Thursday. This bill will be transformative for thousands of New Yorkers experiencing homelessness and will allow many families to finally find permanent, stable housing. This is the result of years of hard work by advocates and impacted people who demanded a usable City FHEPs voucher. In my time at the council, my office has tried to help countless constituents who qualify for vouchers find acceptable housing. But there were too many applicants and too few available units and people waited for years with vouchers that were all but worthless. The change to raise voucher amounts is an investment in housing and the fight against homelessness and an affirmation of the human right to housing," said Council Member Stephen Levin.
Under Intro. 146, drafted by Council Member Stephen Levin, the CityFHEPS voucher will be tied to the amount of the federally-designated Fair Market Rent. Critically, the value of CityFHEPS vouchers will be regularly adjusted moving forward, ensuring that the voucher continues to allow families to move out of shelter and into permanent housing.
For example, under this bill the voucher for a mother with two children will immediately increase from $1,580 per month to $2,217 per month. Win estimates this change could help up to 2,700 additional families exit shelter in each of the first five years.
| | | |
| --- | --- | --- |
| Household Size | Current CityFHEPS Voucher Value | CityFHEPS Voucher Value Under Intro. 146 |
| 1 person | $1,265 | $1,900 |
| 2 people | $1,323 | $1,945 |
| 3-4 people | $1,580 | $2,217 |
| 5-6 people | $2,040 | $2,805 |
| 7-8 people | $2,291 | $3,006 |
 The bill will significantly expand the number of New York City neighborhoods where homeless families can rent apartments. According to data from real estate site StreetEasy, the new CityFHEPS voucher amounts would meet the median rent for a two-bedroom unit in 25 neighborhoods in 2020 – at the existing rent level, the voucher amount failed to meet median rent in a single neighborhood last year.
Helping families exit shelter more quickly will bring significant savings to New York City, which has a legal and moral obligation to house homeless New Yorkers, and has rented hotel rooms for families at exorbitant cost when city shelters were full. Providing vouchers to families – and ending the practice of using hotels – is estimated to deliver nearly $102 million in net family shelter savings over the next five years.
The passage of this legislation caps a years-long fight by Win, Neighbors Together, VOCAL-NY, the Urban Justice Center, Picture the Homeless, the United Federation of Teachers, and others in the effort to increase the value of CityFHEPS vouchers and help more homeless families move out of shelters since 2018. Two years ago, Win and its partners secured enough sponsors for the legislation to provide a veto-proof majority, and in 2020 Speaker Johnson included the proposal in his plan to address homelessness.
"This is a victory for many of us who have been marginalized due to our housing situation. This is a victory for all those who were and still are homeless to know that if we come together to raise our voices it can yield a positive result. Housing is a human right." said Fannie Lou Diane, member leader of Neighbors Together.
"After four long years of fighting, we're thrilled to see Intro 146 pass. A return to the old normal is not acceptable, as the city recovers it needs to change — and we can start that by creating a new pathway for people to get into permanent housing," said Althea Matthews, Leader with VOCAL-NY. "We thank Speaker Johnson and Council Member Levin for their leadership on this bill and their dedication to getting New Yorkers the homes they deserve.
"Over 90,000 homeless New Yorkers are suffering unnecessarily because of ineffective housing vouchers. Bringing Intro 146 to a vote has the ability to change that. This is over three years in the making," said Sarah Wilson, member of Safety Net Activists. "But we're only halfway there by bringing it to a vote. What we now need is for all of City Council to vote 'Yes,' so that other families like mine do not need to suffer any longer.
"Homeless New Yorkers say 'No more delays!' Picture the Homeless has been fighting for solutions for over a decade. We know that putting homeless people in jails, criminalizing us, or keeping us in shelters instead of getting us housed has been a way for the city to just push us aside for too long," said Marcus Moore, Picture the Homeless Board Member. "We're ready to see Intro 146 pass now!"
"These changes will help families in need find stable housing and help New York City become a fairer, more affordable place to live," said Michael Mulgrew, President of the United Federation of Teachers.
"This is a long-overdue step towards helping families. The winners will be our students, our communities and our city," said Karen Alford, Vice President of the United Federation of Teachers and Chair of the Board of the United Community Schools.
"We applaud Speaker Corey Johnson for bringing Intro. 146 to a vote, and thank Council Member Stephen Levin and each member of the City Council that has supported Intro. 146. Domestic violence is the number one driver of family homelessness in New York City, with nearly 19,000 survivors and their children entering shelter each year due to abuse. Raising the value of CityFHEPS voucher to fair market rates will offer families a pathway out of homelessness, helping to break the cycle of homelessness caused by domestic violence. We urge the City Council to pass, and Mayor de Blasio to sign, Intro. 146, which will truly make CityFHEPS a life-saving tool that enables individuals and families to exit homelessness into permanent, stable housing," said Nicole Branca, Executive Director at New Destiny Housing.
"Homeless Services United would like to thank Council Member Levin and Speaker Johnson for their leadership in championing this bill and bringing it to a vote. Homeless New Yorkers have long struggled to secure housing with inadequate voucher programs that caused people to languish in shelter with little hope of securing housing. Bringing vouchers up to market level will be transformative for countless New Yorkers who will finally have a meaningful pathway to permanency. We eagerly await the passage of this important bill," said Catherine Trapani, Executive Director, Homeless Services United.
"The CityFHEPS voucher amount needs to match current market realities in order to ensure families can access and maintain stable housing citywide," said Michelle Mulcahy, Director, Enterprise Community Partners and co-lead of the Family Homelessness Coalition. "Intro. 146 is a vital measure closing the gap between housing need and aid and is particularly urgent in the wake of Covid. We thank Council Member Levin for championing this bill, Speaker Corey Johnson for bringing the bill to a vote, as well as the council members, organizations, and stakeholders who have been working hard behind the scenes in support. We urge the City Council and Mayor to pass Intro. 146 for the equitable future of our city."
"Making the private housing market accessible to all is a critical element to addressing homelessness and creating housing equity in our City. Passing Intro. 146 to raise the maximum rental amounts of CityFHEPS vouchers to fair market rates will make City-funded housing subsidies a much more effective tool for homeless New Yorkers to move out of shelters and off the streets into stable, independent housing. We look forward to seeing this bill come to a vote on Thursday, and we applaud Council Member Stephen Levin and Council Speaker Corey Johnson for their diligent work to move our City one step closer to ending homelessness," said Frederick Shack, Chief Executive Officer of Urban Pathways.
"Thank you to Speaker Johnson, Councilmember Levin, and the many homeless and formerly homeless advocates for their relentless support of Intro. 146. For too long, New Yorkers have struggled to find permanent housing with CityFHEPS vouchers due to unrealistically low rent limits. As the pandemic has exacerbated the city's existing housing crisis and pushed countless more New Yorkers to the brink of homelessness, the time is now to improve CityFHEPS and allow more people to exit or avoid shelters by passing Intro. 146," said Dave Giffen, Executive Director of Coalition for the Homeless.
"We commend Speaker Corey Johnson, Councilmember Levin, fellow advocates and all who helped bring Intro 146 to a vote. Families with children across New York City are just starting to dig themselves out of a year of loss, economic hardship and impossible choices. Thousands owe back rent they will never be able to pay. Many families experiencing housing instability are led by women of color in communities hit hardest by the pandemic. To prevent shelter entry and to enable those in shelter to quickly exit to permanent housing, passing Intro 146 would ensure, for the first time, that the City's largest rental subsidy program offers market rate vouchers that reflect the true cost of rent in New York City. Given the plight of families and with federal relief on its way, there has never been a better moment to make this investment. City leaders should ensure 146 becomes law as soon as possible," said Jennifer March, Executive Director of Citizens' Committee for Children and co-lead of the Family Homelessness Coalition.
"Our clients and many individuals experiencing homelessness are all too often left languishing in shelters because of inadequate and unrealistic housing voucher amounts. Increasing these amounts to market rates will be a critical step towards ensuring housing equity and stability for countless families across New York City. We commend Council Member Stephen Levin and Council Speaker Corey Johnson for their leadership," said Judith Goldiner, Attorney-in-Charge of the Civil Law Reform Unit at The Legal Aid Society.
"The last year has shown us the devastating impact that housing instability has had on the health of our communities. As we continue to rebuild, it is imperative that New York City adopt a trauma-informed approach to housing for vulnerable people. Safe, decent, affordable housing should be available to all and not a privilege for the few. We applaud Speaker Johnson, Council Member Levin, our allies in the City Council and directly impacted individuals for your leadership in championing Intro 146 and bringing it to a vote. Raising CityFHEPS vouchers to fair market rates will create a viable path into stable housing for many New Yorkers experiencing homelessness. We urge the City Council to vote yes on Intro 146!" said George Nashak, President and CEO, Care For the Homeless.
"A society is judged by how it cares for its most vulnerable. Our acceptance of massive homelessness as the status quo is truly unacceptable. It is now time to be bold in challenging that reality. The Interfaith Assembly on homelessness and housing and the nearly 100 faith leaders who have endorsed our letter salute and affirm the compassionate leadership of the City council and we urge Speaker Johnson and the New York City Council to do what is right and pass Intro 146. Our city must no longer ignore the needs of 10s of thousands of New Yorkers who, for want of a decent rental voucher, will wake up tomorrow in their own bed instead of a city shelter. It is in your power to change lives and we commend your efforts to do so," said Marc L. Greenberg, Executive Director, Interfaith Assembly on Homelessness and Housing.
"There are so many homeless New Yorkers who have been thriving in hotel rooms, able to find peace and mental wellness behind a door that locks. The city is currently planning to toss these New Yorkers back into congregate shelters, because they don't have a system that works to move from homelessness to housing. Intro 146 is a first step to change that, and we hope will be part of a comprehensive effort to move homeless New Yorkers from hotels into housing, not back to shelters," said Corinne Low, co-founder of the UWS Open Hearts Initiative.
"New York State Council of Churches has worked since the late 19th Century to address the needs of poor and destitute people who have been left behind in a city of immense wealth. In our time, while we must employ a variety of strategies to build and preserve affordable housing, improving the CityPHEPS program is truly one of the  most powerful and cost effective steps the City of New York can take to move homeless and precariously housed people into permanent housing. We are hopeful the program will ease the nightmarish logistical burden which low income New Yorkers have had to endure for far too long so that they can be safe and healthy in a place they can truly call home," said The Reverend Peter Cook, Executive Director, New York State Council of Churches.
"This is a great day where the city takes real steps toward making permanent housing a reality for my brothers and sisters in shelters. A voucher system that works is cheaper than a shelter bed. Passing Intro 146 is a no brainer, and we commend Councilmember Levin, Speaker Johnson, and the entire council for doing what has long been needed, and homeless advocates for fighting tirelessly to make it happen. This is a victory for all people fighting to end homelessness. This has been a three-year fight, and those of us who have been victims of the city's irrational homeless policy has been on the front lines. Unlike the past, those of us who are directly impacted have a seat at the table, and as you see today, a hand in charting our own futures," said formerly homeless activist Shams DaBaron, aka "Da Homeless Hero.
"I am so excited to hear that Intro 146 is finally being passed! This is a huge step forward for our future in getting housing. I'm very excited to keep moving forward in the right direction. Passing Intro 146 is a huge stepping stone for people living in subways and on our streets. With this extra financing, the City FHEPS vouchers have such a greater chance of helping us get housing and a more productive lifestyle. For me personally, passing Intro 146 already feels weight off of my shoulders because now there is a much greater chance of me and my fiancé getting out of this lifestyle and into housing. He has already started working and the only thing in our way of a better future is just a roof over our heads to stay safe and be able to maintain our hygiene and work," said Ashley Belcher, Member of Human.nyc.
Win is New York City's largest provider of shelter and services for homeless families with children. Win serves over 1,900 families, including over 2,700 children, each night through its 13 family shelters located across New York City.
In addition, Win provides permanent supportive housing for more than 330 formerly homeless families with complex needs.
Across its shelters and supportive housing, Win transforms the lives of New York City's homeless women and their children by providing a holistic solution of safe housing, critical services and ground-breaking programs they need to succeed on their own—so the women can regain their independence and their children can look forward to a brighter future.
---