---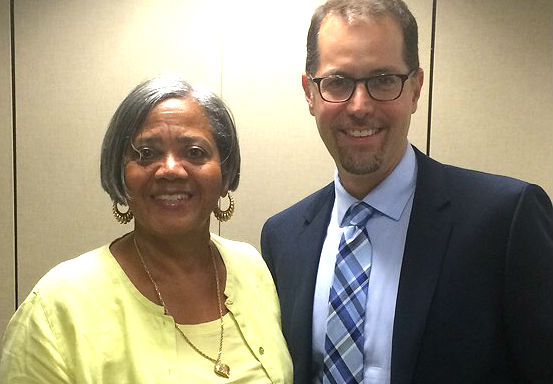 Harlem City Council Parks Committee Chair Mark Levine announced today that the Council passed Intro 558, a bill he sponsored that would require the Parks Department (DPR) to submit an annual report to the Council on the status of disability access in its facilities and its compliance with the requirements of the Americans with Disabilities Act (ADA).
Many components of the city's parks system are not accessible to wheelchair users and New Yorkers with other disabilities. Of the city's 657 comfort stations and bathrooms, only 20% are fully accessible today. The bill is expected to pass tomorrow at the Council's Stated Meeting.
"If our park system is truly going to be for all New Yorkers, then that must include those New Yorkers with disabilities. But sadly today, far too many elements of our parks system are simply not accessible to wheelchair users and those with other disabilities. The question of how quickly we are making progress toward the critical goal of 100% accessibility in our parks facilities is one the public deserves an answer to. This bill is designed to provide that answer, by giving us, for the first time, regular reports on accessibility assessments and retrofitting plans at our parks. I thank my colleagues  for supporting this important piece of legislation," said Council Member Mark Levine.
"I look forward to a time when people with disabilities will be able to enjoy Central Park, Riverside Park, and all parks to their full extent. Abundant thanks go to Council Member Mark Levine for his legislation to make our parks available for everyone," said Council Member Helen Rosenthal.
"Our city's park system belongs to all New Yorkers, and must be accessible to every resident, including those using wheelchairs and those with other disabilities. I am proud to be joining my Council colleagues in supporting this bill, and look forward to it being signed into law so that no one in the future is barred from enjoying our City's beautiful open spaces," said Council Member Margaret Chin.
"Our parks have made great strides in accessibility since Comptroller Hevisi's report in 2004. Many Park facilities were planned and designed long before accessibility laws were put in place in the ADA (1990). Annual reports, as required by this Bill, will serve to inform New Yorkers as to how Parks is meeting Federal, State and City accessibility requirements," said Edith Prentiss of Vice President of Legislative Affairs for Disabled In Action of Metropolitan NY.
Council Member Levine also announced the passage of a pre-considered bill to ceremonially co-name 51 thoroughfares and public places throughout the city. Among the most notable New Yorkers recognized with this honor was Detective Brian Moore, a police officer who was tragically killed in the line of duty this past May.
Three other notable street co-namings in the bill include "Robert Lowery Way", named after the first African American commissioner of the FDNY who was appointed by Mayor John Lindsay in 1965. Another is "Dorothy Skinner Way", named for a local Harlem community leader who spent her life devoted to improving Harlem neighborhoods. Finally, there will be a "Firefighter John Sullivan Way" in honor of John Sullivan, who passed away due to an illness related to his heroic work at the World Trade Center, after the attacks of September 11th, 2001.
"I'm thrilled that Council Member Levine followed through on his commitment to honor my father, Commissioner Robert Lowery. I can't say enough how much this honor means to me and my entire family. I would also like to thank his staff for their dedication to this cause," said Gertrude Irwin, Commissioner Lowery's daughter.
Related Articles
---